INTERMATE Media is a company operating as an influencer marketing agency. It uses an influencer social ads technology to identify influencer set-ups based on KPIs and real posting-content, optimize the influencer selection, and maximize campaign performance based on insights coming from social networks. The company is based in Berlin Germany and was founded in 2014. 
Challenge
Intermate aimed to scale its agency work by developing an in-house tool. This tech solution would help save time by automating matching brands with influencers.
Expertise:

Intermate worked with a team of freelancers during the initial stage of developing the platform. They needed a reliable technology partner to move quicker with web development. Proficiency in Node.js, MongoDB, TypeScript, and React – the technologies the client started building the platform with – was one of the requirements for choosing an outsourced tech team.
Solution
Expertise:

We matched them with a team proficient in Node.js, MongoDB, TypeScript, and React technologies that would be able to kick off the project quickly. 
The Platform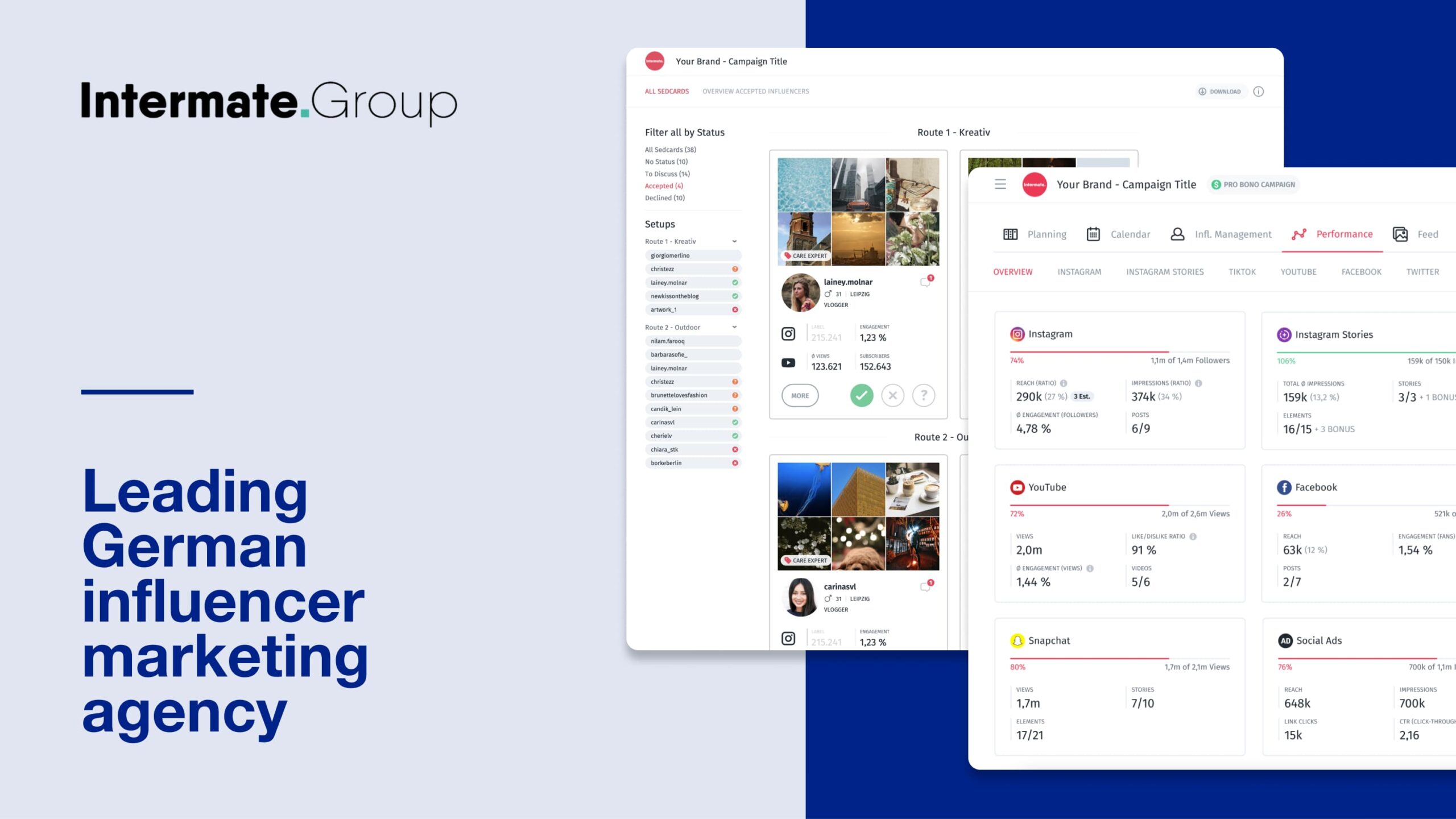 Time saving: By relying on Trustshoring for team matching, the client saved hours of work that would otherwise have been spent on the cumbersome process of vendor selection and shortlisting.