About Blooksy
Out of 97% of people who begin writing a novel: 30 out of 1000 go on to finish it. Only 6 out of those 30 go on to see their novel published. These numbers are not surprising, even with an exciting vision writing and then publishing is an enormous challenge, especially for first-time authors.
Blooksy's founder & CEO, Anthony 'AJ' Joiner has been on a mission to help would-be authors get over that obstacle, start writing, and get published. Anthony is a radio personality, entrepreneur, and 3x best-selling author. AJ has helped thousands of authors to start writing and over 200 get published over the course of the last five years.
Anthony started out as a project manager in the IT industry and later the owner of a digital marketing agency. After becoming an expert in digital services and marketing he published several books and started a coaching career helping aspiring authors get published often running live events.
When the COVID-19 pandemic hit, it became almost impossible for people to write and publish stuff, in cases where people would get sick and communication was being done via email, a lot of miscommunication, and gaps started to appear.
This is where Anthony saw a need in the market for software to help people write and shape their manuscripts independently, and so Blooksy was born.
Blooksy is a cloud-based artificial intelligence-powered writing platform that accelerates the book writing process for authors' collaborative book publishing tool that streamlines the publishing process onto one platform. The platform guides and aids creative and academic authors through the workflow of starting, writing, and editing their work. The company is based in Atlanta and was founded in 2019 by Anthony Joiner. 
When Anthony Joiner, the founder of Blooksy came to us, he was facing a development crisis. He had hired a team of software developers from Upwork but soon realized that the team was not up to the task – communication started to tail off, and with every check-in meeting that they had, he realized that not much was being done. Anthony had not only wasted time but money too, and had very little to show in terms of a finished product
Communication:
The team he hired on Upwork started barely communicating, there was little to no feedback on the development progress, and when they did set timelines and deadlines, these ended up being missed.  
The team of developers hired from Upwork were junior and therefore lacked the experience that Anthony and Blooksy needed. They were therefore incapable to progress the software into a functional product. 
After a couple of months, Bloosky had lost $13000 in development costs with barely anything to show in terms of a finished product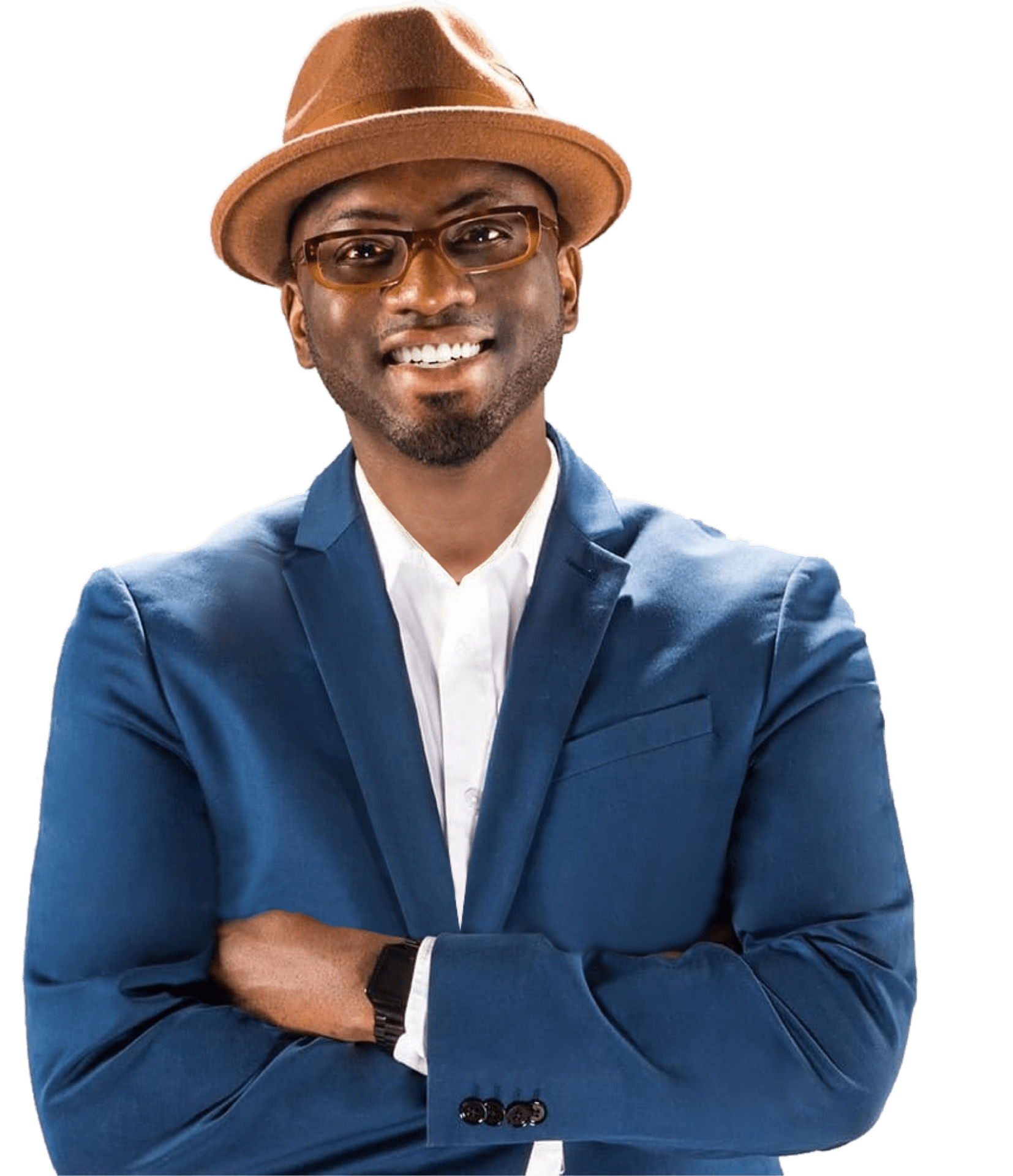 "Not only did the new team just jump in and fix what was not working, but they have also become an intricate part of what we're doing now, and they bring valuable ideas to the table. We are having amazing results, we went from not having a product to having paying customers, and I'm now building out a sales team, and contemplating whether or not we want to take on more investment!"
Anthony Joiner
Solution
After meeting with Anthony and getting a better understanding of their product, the problems they had faced so far with its development, and where they wanted to take it, the pressing need was to first get to product-market fit and then scale the platform. We offered Blooksy the choice of three different tailored outsourcing solutions to choose from, each that matched their exact product and business needs. They decided to go with the software development company with the most experience and expertise in developing a similar product. 
The team of developers was highly skilled in front-end and back-end software development and + UI/UX design, and DevOps. They were the perfect match having worked on similar products before.

One of the key areas that Blooksy wanted to see an improvement on was communication, the inexperienced team that they had hired before gave little in terms of communication and it soon became difficult to see progress or even meet deadlines. The outsourced development team we matched Blooksy with was very proactive, they would quickly fix bugs and errors as soon as they occurred and kept the team at Blooksy up to date with everything that was being done with a clear roadmap.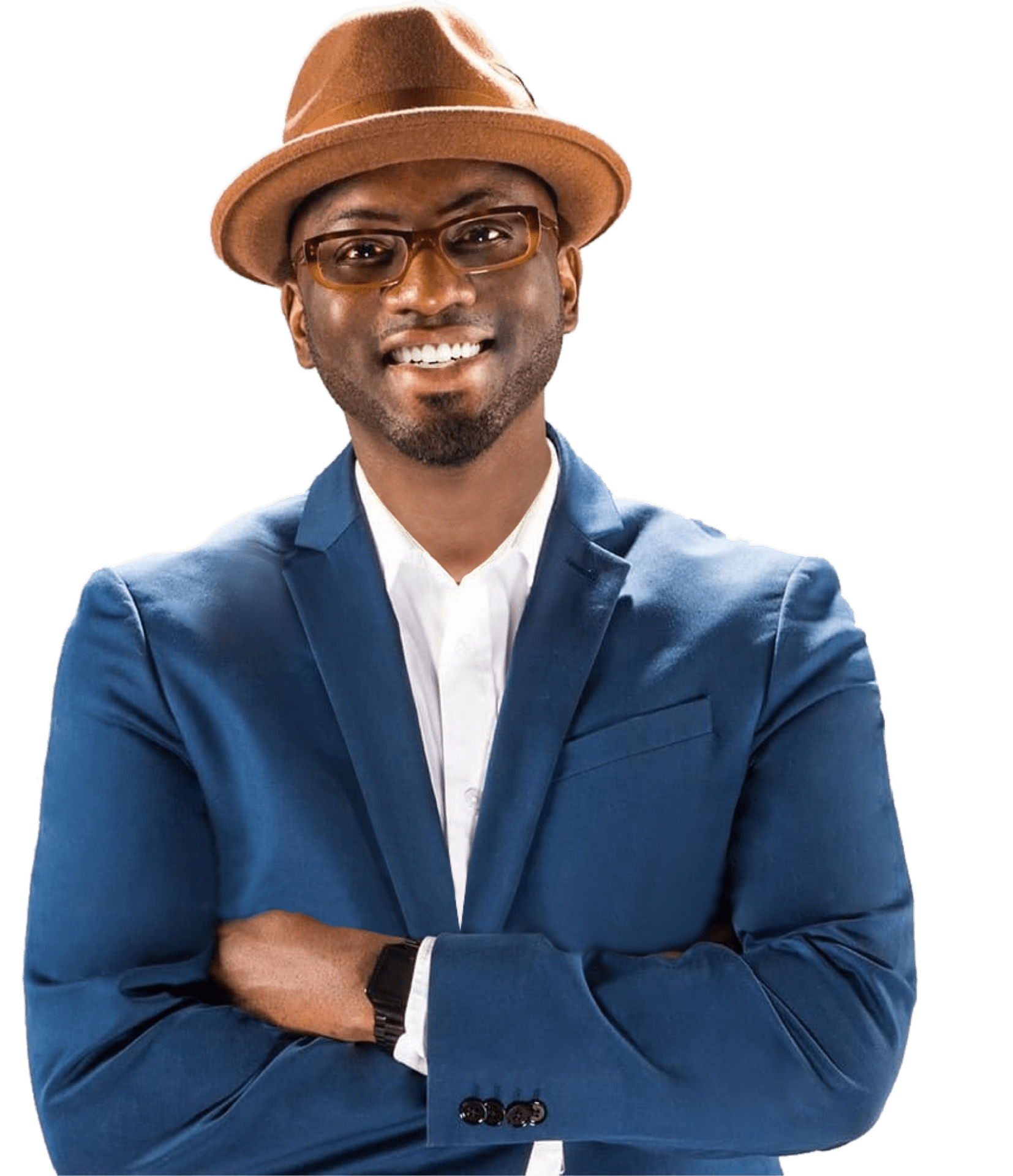 Within just two weeks the new team had gone in and fixed the prototype that the previous team had promised they would make, and within another two weeks, I had a working version of the prototype. In another two weeks they had fixed the customer-facing side of the website so I had a working tool within six weeks! The software they built has no issue at all. The only issue has been from third-party integration, but the developers are responsive and get the bugs fixed promptly.
Anthony Joiner
The Platform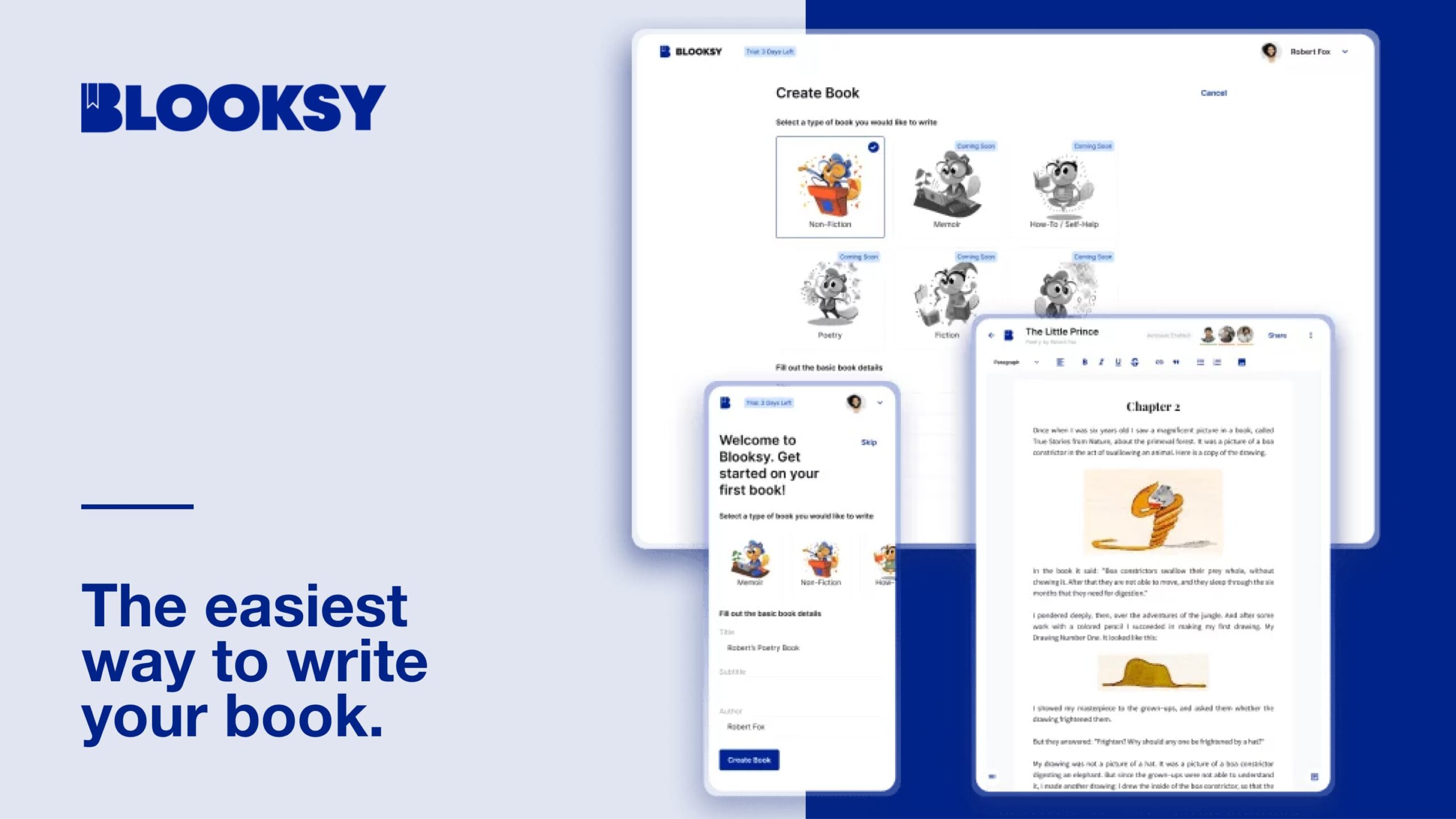 In just under two months, Blooksy had progressed to a workable prototype and the first version of the software.
Blooksy pitched at Panoramic Ventures' Startup Showdown and won a $120,000 check from the monthly startup competition in August 2021.
In July of 2023, Blooksy announced a new partnership with the City of Atlanta aimed at empowering young writers between the ages of 14 and 18 to become distinguished authors. The program will provide teens with the skills and tools needed to create captivating essays and turn them into published books. The City of Atlanta hopes to inspire the next generation of literary greats with this collaboration while promoting self-expression, creativity, literacy, technology, and entrepreneurship.
Listen to how validated his SaaS idea and won $120k