Blog
Web Development Outsourcing: How to Choose the Best Company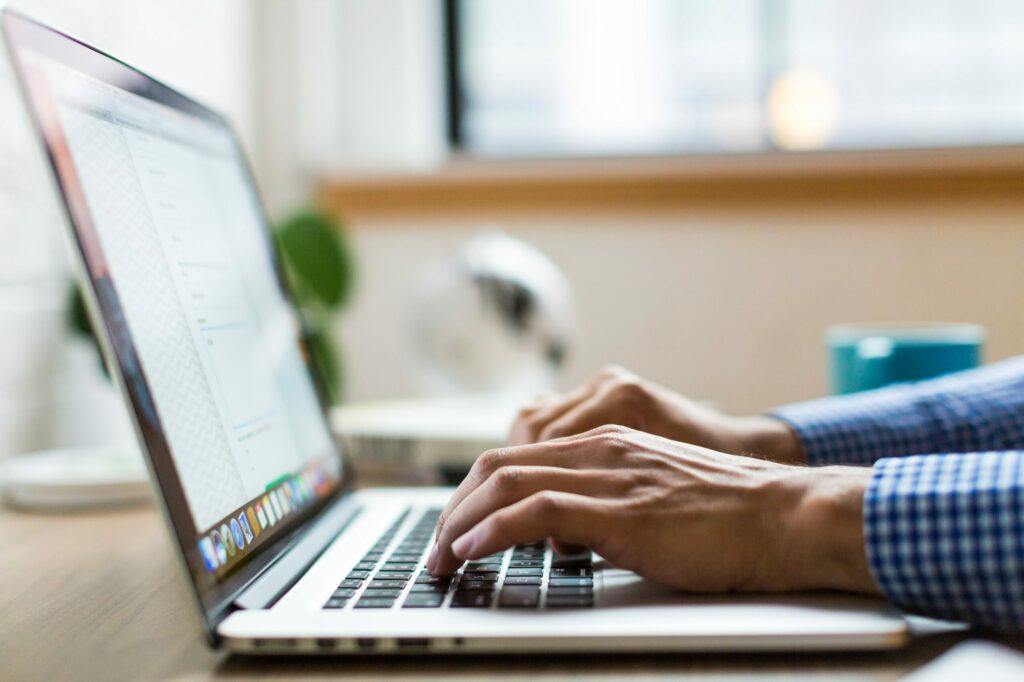 Introduction
Businesses face many obstacles when trying to succeed in a competitive market. From funding to marketing, having the right resources for the job is essential for success. One resource that has become increasingly important for businesses is the use of custom software development services.
Outsourced custom software development services provide businesses with the ability to develop custom software applications tailored to their unique needs without having to hire a dedicated in-house development team.
According to Deloitte, 76% of all surveyed executives in 2022 indicated their IT services were delivered via third-party models.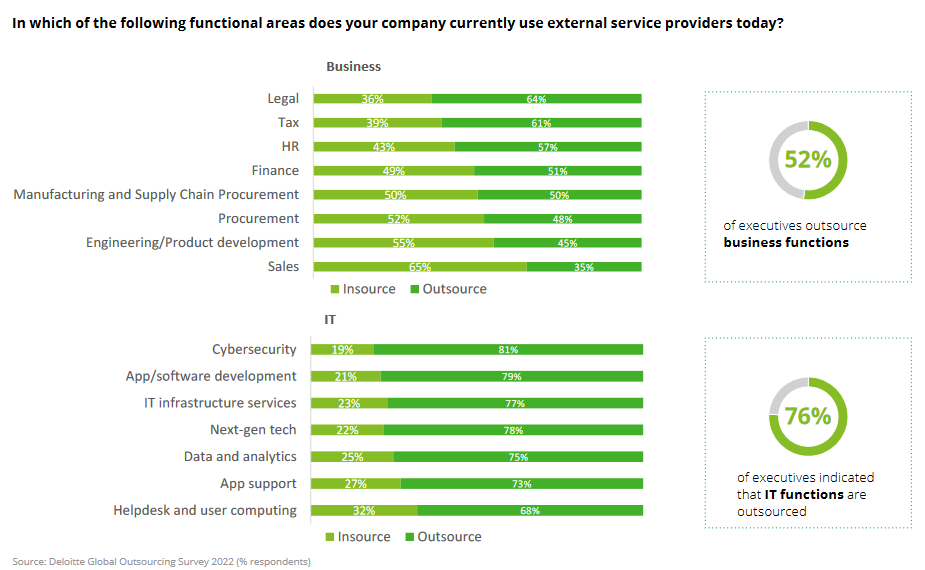 According to Statista reports, the IT services outsourcing market is expected to be a particularly fast-growing environment. By 2022, the market was worth around $1.2 trillion worldwide.
The rise of demand for SaaS and cloud solutions in the modern workplace is likely to drive this demand even further. By 2023, the marketplace is expected to reach a value of around $1.392 trillion for outsourcing IT worldwide.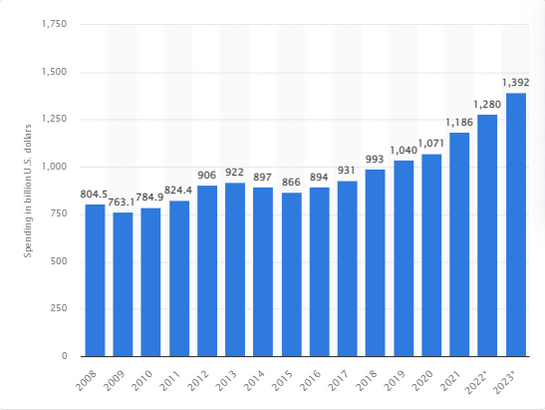 In this blog post, we will discuss the role of custom software development services in business success and how they can help build products faster and more efficiently.
How Can Remote Agencies Transform Your Business?
We have doubled our development firepower without experiencing any pains at all, We're growing fast! says Idan.
Flashback two years ago: I remember meeting Idan and his co-founder Yam in their tiny WeWork office on the outskirts of Tel Aviv, Israel. Today, things are changing – they have just moved.
Countless businesses and startups like Zest are scaling using outsourced developers. But how can you understand which company is a fit for you?
You can listen to our podcast episode with Idan Yalovich from Zest below
From funding to exit – pivots, flexible engineering, and B2C marketing with Idan Yalovich from Zest
What areas should a potential outsourcing partner have experience in?
Evaluating a software company's experience will increase the likelihood of a successful project outcome and help you choose the right partner for your software development needs. What are some of the areas you should consider?
I. Project Management and Collaboration
It's important to look into a company's experience in managing complex software development projects, using project management tools, and collaborating with clients effectively. This will give you a very good idea of how your own project will be run and how the developers work and collaborate with each other.
II. Security and Data Protection
Security and data protection practices are quickly becoming one of the most talked about topics on the internet today. It's important for you to consider how your potential web development team or partner implements robust security measures and their experience in adhering to data protection regulations, such as GDPR or HIPAA.
III. Cloud Computing & DevOps
In today's ever-changing digital and technological landscape, it's important to consider how in tune a development company is with the latest trends and this is where cloud computing and DevOps come in.
You've got to ensure the website development company has experience in deploying, managing, and scaling applications in cloud environments (e.g., AWS, Azure, or Google Cloud Platform) and using DevOps practices for continuous integration and deployment.
IV. Quality Assurance and Testing
Quality assurance and testing ensure that the quality of the code and software products being developed is high. Even if the company doesn't have a dedicated QA team, it's important to look out for a systematic testing process that they use to identify and fix bugs before software deployment.
V. Relevant Technologies
Once you've decided on what type of software you need, the next step is to check if the company has experience with the programming languages, frameworks, and tools required for your project. This ensures a smooth development process.
VI. User Experience (UX) and User Interface (UI) Design
Great user experience and user interface could be the difference between a great product and an average product. Ensuring that the company has a strong background in UX and UI design is essential for creating user-friendly and visually appealing software.
VII. Responsive web design and mobile development
This goes hand in hand with UX and UI. Have a look at the case studies and portfolio section of potential companies, this will give you a good sense of their experience in developing responsive websites, web apps, and mobile applications to ensure your software works seamlessly across different devices and platforms
VIII. Integrations and APIs
Ease of Integration plays a crucial role in modern software development and business processes. They enable different software applications to communicate with each other, exchange data, and perform specific functions. The company should have experience with integrating third-party APIs or developing custom APIs, as this is often crucial for seamless software functionality.
IX. Data Management and Databases
Data management is a structured way to store, organize, and manage large volumes of data, making it easily accessible and retrievable for various applications and users. Any company you decide to partner with should have experience in designing and managing databases, ensuring data integrity, and implementing efficient data storage and retrieval systems.
X. Industry Expertise
Finally, it's important to consider if the company has experience working with clients in your industry or has developed software solutions for similar business use cases. This can be done by visiting the company's websites and having a look at the user cases or case study section to get a better understanding of what projects they've worked on.
Are you planning to outsource your software development needs? Schedule a brief, no-obligation call with us now, and let's explore how custom solutions can elevate your business! 🚀
How to Choose the right software development company
As you choose an offshore partner for your software development project, here's what you need to do:
1. Define your goals
Before engaging with a nearshore software development partner, it is important to define your goals and objectives for the project. This will help you identify the right partner with the necessary skills and experience to meet your needs.
It's also very important to sketch out and define your constraints (short-term, mid-term, and long-term.
Short-term constraints look at your business in the first 3-6 months, where you want to be, and what the first iteration of your project looks like. Mid-term constraints fall between 1-2 years. It primarily revolves around finding product-market fit and growing the customer base. Addressing these goals is crucial to the success and longevity of the SaaS product.
Finally, the long-term constraints (5 years and beyond) revolve around two key decisions: whether to sell the business to another company or to continue gaining traction with the product. These two key decisions depend on a number of factors which will in turn help you define your goals
2. Considering the cost
Cost is important when considering a software development partner. According to Clutch, the top factors that encourage small businesses to seek outsourced business services are price, expertise, and team diversity — with cost as the top priority.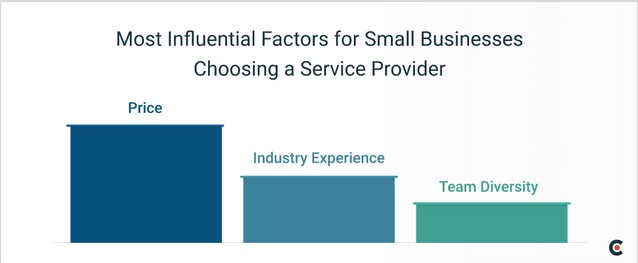 Make sure to compare the project's cost with the estimated cost and determine the most cost-effective option.
3. Contract
Once you have chosen the right team for your project, it is important to draft a contract that clearly outlines the scope of the project, the timeline, and the payment terms. This will help ensure that everyone is on the same page and that the project is completed successfully.
4. Support
When working with a nearshore software development partner, it is important to have access to technical support when needed. Make sure to choose a partner that offers quality support and assistance when needed.
5. Quality Assurance
Establishing quality assurance protocols will help ensure that the project is completed to the highest standards. This can include setting up regular check-ins with the nearshore team and conducting regular tests to ensure that the project is meeting the desired requirements.
Below are seven aspects to consider before making your final decision
1. Communication with a remote team of developers
This isn't an issue that's commonly considered during the process of selecting a web development agency.
Most clients focus on choosing a tech stack to use with their team, assessing the web developers' tech skills, calculating budgets, and agreeing on a cooperation framework and project deadlines. You don't know what the communication with your team will look like before you start working with the supplier.
However, communication can quickly become an issue when your customers complain about a new bug in your product. You will probably try to contact your team, but they won't respond – as it is probably nighttime in their time zone. The bug, if not fixed in time, will give some of your clients a nightmare.
These are the moments when you understand the importance of having direct access to your developers.
How can you be sure your tech agency will communicate well before you start working with them? 
The agency should develop a communication plan. A good sign is when they start talking about communication without you bringing it up first.
If they suggest a tool stack (using Slack or instant communicators like Telegram), discuss the regularity of your meetings and updates on progress This will underline the importance of regular communications.
Don't work with a vendor that doesn't give you direct access to their developers – middlemen prolong the process of reporting and solving issues.
Consider using these tools for frictionless communication:
Slack
Trello
Asana
Jira
Skype
Gotomeeting
Google Docs
Jana from ProdPad shared her experience with choosing a tech agency and establishing transparent and regular communication with a remote tech team:
"As ProdPad is a 100% bootstrapped business, in the early days, we were very restricted on how much we could spend. It didn't make financial sense to hire developers in-house, as we didn't have enough for a full-time role, and weren't ready to make the commitment that it usually takes to hire an in-house employee. We chose to outsource tech. It helped immensely that we were able to fly to Slovenia to meet the team and discuss the terms of working together. At first, we opted for just a little bit of extra help. Myself and my co-founder were still involved with doing most of the coding in our app, but there were certain areas where our expertise was thin on the ground, so it made sense to get someone to help, even if it was just for a few hours a week. Over time, as we expanded revenues from our customers, we increased the work that we outsourced, and eventually got to the point of being able to work with a couple of developers full-time. One of those developers, Aleš, is still with us, and while technically employed by the tech agency, he's as much of a team member as everyone who's joined since – he joins us for company offsite, holiday dinners, and summer parties, and we take turns bringing him to the UK or sending our development team to Slovenia to work alongside him whenever we can. For us, having transparent and regular communication with our offshore development partner made all the difference in the world. It helped us get off the ground (we're now a team of 27 people, counting in-house and long-term contractors like Aleš), gave us the flexibility we needed in the early days, and gives us a richer team even today. " – Janna Bastow, CEO and Co-founder of ProdPad.
2. Timezone differences and remote work practices
Choosing nearshoring, which means working with a software development agency located in the same or similar timezone as you, is much easier in comparison to offshoring when, for example, your company is located in Texas and your tech team is in Poland.
You have to be aware of the impact that time differences bring and equip yourself with remote work tools that help make work seamless.
First of all, choose a team with whom you will have at least several hours of overlap  – e.g. 9-11 am in Austin and 4-6 pm in Warsaw. During these overlap hours, you can conduct daily meetings (standups) to discuss the work to be done during the next 24 hours, problems, blockers, and progress, and send feedback.
To check for overlapping working hours with your team use online tools such as World Clock meeting planner or Everytimezone to visualize overlap hours.
You can also consider sharing Google calendars with your team to be able to check on each other's availability. In addition, consider asynchronous work, a form of communication that doesn't happen in real-time, but intermittently. Consider tools such as Twist.
3. Transparency and trust
Transparency is key to establishing trust with your remote team. Like communication, transparency is hard to measure before you start working with your developers.
How can you be sure that a tech agency will be transparent? Take a look at how they work! Are they using time-tracking tools such as Harvest or Clockify and supplying clients with regular reports? Are they using Jira to track tasks and do they allow you direct access to check on progress?
The team of developers you choose to work with should measure their work productivity by recording performed tasks together with the time spent on each of them. You should be given access to the tool where this is recorded so that you can check on progress at any time.
"One of our core values at LTVplus is Transparency. As a 100% remote company, we have to make sure anything and everything we're doing is communicated across the different departments. This prevents miscommunication and faster growth as a result. Time tracking tools like Time Doctor help us identify what the biggest time wasters are for our staff, allowing us to optimize their day-to-day for better productivity and happiness." – GQ Fu, Co-founder of LTVplus.
4. Due diligence on track record
You can avoid many outsourcing pitfalls by taking a bit more time to verify your outsourcing vendor yourself. With services like Clutch.co, you are now able to read verified reviews submitted by the agency's past clients.
These reviews are gathered during a call with Clutch analysts who verify if the feedback submitted is authentic using a defined procedure.
Client reviews are a good source of information on how a tech vendor handles project management, communication, and code quality. Go through the reviews carefully and look for details on the aspects you want to check.
Does the team usually deliver on time? Can they get up and running quickly? How flexible are they in terms of scaling the team or substituting developers? Do they stick to the budgets or are their estimations rarely accurate?
In addition, you can also ask your agency to provide you with client referrals and then reach out to those clients to confirm them.
5. Previous experience in your industry
Case studies can tell you a lot about the type of clients the tech agency has worked with before, the caliber of projects they have managed, and the tech stacks they are proficient at. All of this will help you to understand if their team will be a good fit to work with.
Often companies publish case studies on their websites – go and check them out. Filter them by industry, project size, and technology used.
An agency that has previously worked with a project similar to yours – in terms of the tech stack, complexity, industry, etc. should already have some knowledge about the market and the specifics of your product, so it will be easier for them to understand your product and cater to your market.
6. A business focus over technocracy
Excellent code quality no longer defines an excellent software development agency. It has become a must. Apart from checking the tech skills of your chosen team, check how well they understand your business and customers.
You should be looking beyond the code because even the highest quality code cannot guarantee the success of your product on the market. The key to successful product development and web development projects is understanding the needs of your end users.
Consider a strong product focus as a big "plus" for the agency, especially if you are a first-time founder with limited previous experience in developing products.
Software development agencies working in the Scrum methodology will sometimes support you with a product owner (PO) proxy – a person within the web development company or team acting as an intermediary between the person making decisions (you) and the team of developers – the people developing the product.
🎙️ Podcast
Solving common dev problems by doing SCRUM right with Sohrab Salimi
A PO proxy will perform the activities a product owner would normally do – gathering customer feedback, defining and managing the product backlog, planning with the team, and deciding on product increment releases.
However, it should be you – the actual product owner, who defines the product vision and overall strategy, has the last say on the backlog, makes final decisions, and controls the budget.
To sum up, before engaging an outsourcing web development company or agency, check if they try to understand your product first before jumping into discussing budgets and timeframes. Assess how helpful they can be when it comes to suggestions, feedback, or even full support in the product design cycle.
Ammar Akhtar from Finalrentals.com claims that communication and leadership are the two main challenges of working with remote teams of developers:
"I think when it comes to outsourcing I see two biggest challenges. If you can overcome them you are in good space. One is the communication gap between you and your resources, it can include the time zone, the cultural gap curve, and the tech being used to communicate. I suggest always that before starting to work it is always good to have a casual video call with the outsourced teams to understand their behaviors beyond the work part. The second thing that is very important as a leader is how you convey your vision remotely; how do you make sure that your passion and your vision are understood in the same way as it is in your own office room to the resources working remotely? I think if we can overcome the communication and the vision gap we can surely do amazing work with outsourced resources." – Ammar Akhtar, Founder of Finalrentals.com
7. Cultural differences
Coming from Western Europe, Asia, or the United States and starting work with a team of developers from Eastern Europe, you will certainly notice cultural differences. For example, developers from Eastern Europe usually say things as they see them, often choosing a blunt response over diplomacy.
They don't like admitting failure, trying to crunch on a problem without mentioning it which may later result in delays. They can also be shy at first.
Even if cultural differences exist, don't exaggerate their complexity. You can certainly mitigate these issues! First, when your developers claim that they are right about something, don't get mad and take it personally – discuss the issue with them.
To avoid hiding problems under the carpet, communicate that problems are not to be ashamed of and encourage them to report them ASAP. To establish trust with your developers, try to loosen up relationships and remember that it can take some time, so don't give up.
The best trick is to regularly visit your team in person, do activities together, and get to know each other outside of work, but also share in-depth business insights. This will help you to read each other between the lines, and make sense of any cultural differences.
Optimize your costs without compromising quality by outsourcing custom software development Schedule a brief, no-obligation call with us today! 🚀
What are some red flags to watch out for?
When outsourcing a web development project, it's essential to be cautious and vigilant in order to avoid potential pitfalls. Below are some red flags that may indicate an outsourcing company might not be the best choice for your project.
Inadequate communication and unresponsiveness – Effective communication is key to the success of any outsourced project. If a company is slow to respond to your inquiries, provides unclear answers, or is generally unresponsive, it may be a sign of disorganization or a lack of commitment.
Lack of transparency in the development process – Transparency is crucial in building trust and ensuring that your expectations are met. If an outsourcing company is unwilling to share information about its development process or refuses to provide regular progress updates, it might indicate that they have something to hide.
Hidden costs or unrealistic pricing – While cost is an important factor, beware of companies offering prices that seem too good to be true. Extremely low pricing may indicate a lack of experience or a compromise on quality. Conversely, excessively high prices don't always guarantee superior results.
Poor quality of previous work – Before making a decision, it's crucial to assess the quality of an outsourcing company's previous projects. A poor-quality portfolio may indicate that the company lacks the skills or resources to deliver satisfactory results
Reluctance to provide references – A company's references can offer valuable insight into their work ethic, professionalism, and ability to meet deadlines. If a potential outsourcing partner is reluctant to provide client references, it might be a red flag that they have a history of unsatisfactory performance or unmet expectations
Conclusion
In conclusion, choosing the right web development outsourcing company is crucial for the success of your online presence. By conducting thorough research and evaluating potential partners based on key factors such as experience, technical expertise, communication, and pricing, you can find the best fit for your unique needs.
Remember that a successful partnership goes beyond cost savings, and encompasses aspects like quality, scalability, and effective collaboration.
Ultimately, investing time and effort in selecting the ideal outsourcing partner will pay off, enabling you to create a robust and impactful website that elevates your brand and drives growth.
I hope that the aspects discussed in this article together with the comments from experts help you define the selection criteria for your outsourcing partner better.
Learn more about what we do at Trustshoring or book a free call with us!
Read more
View Case Study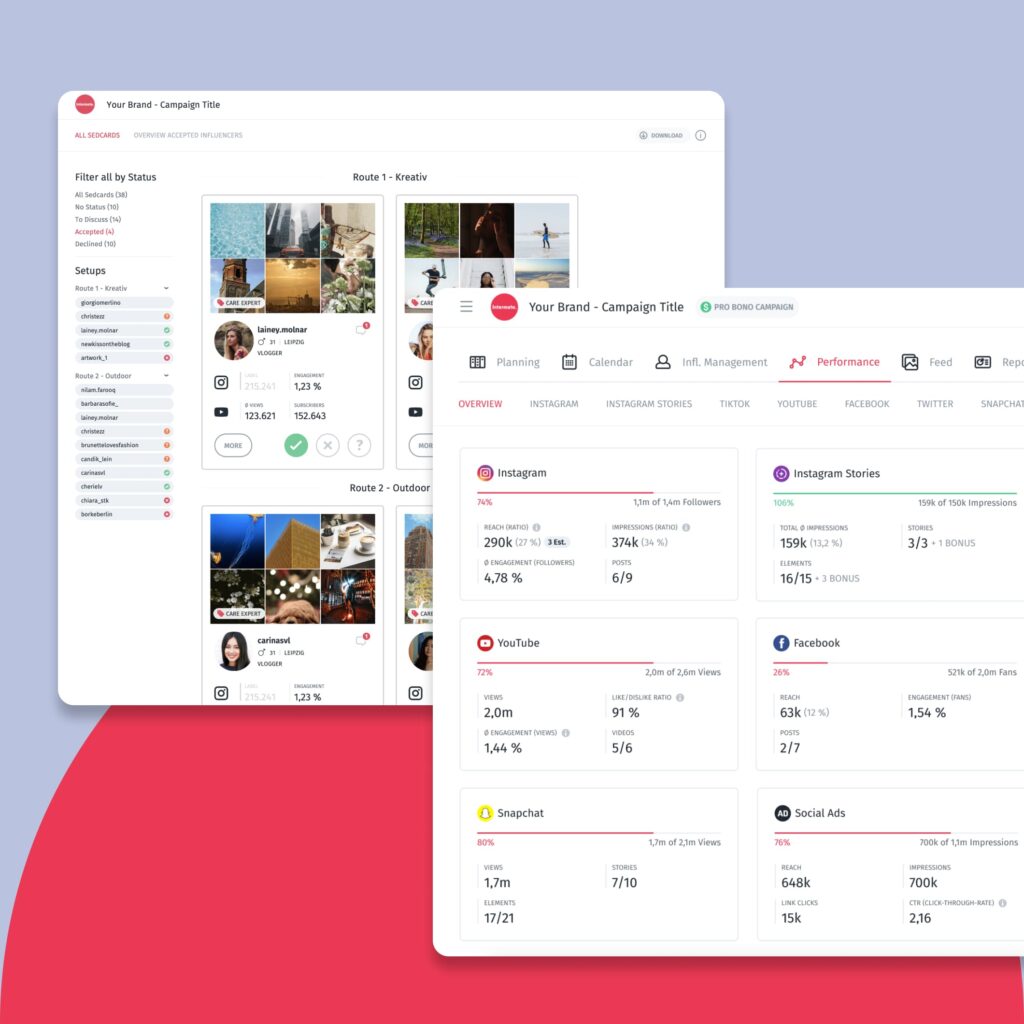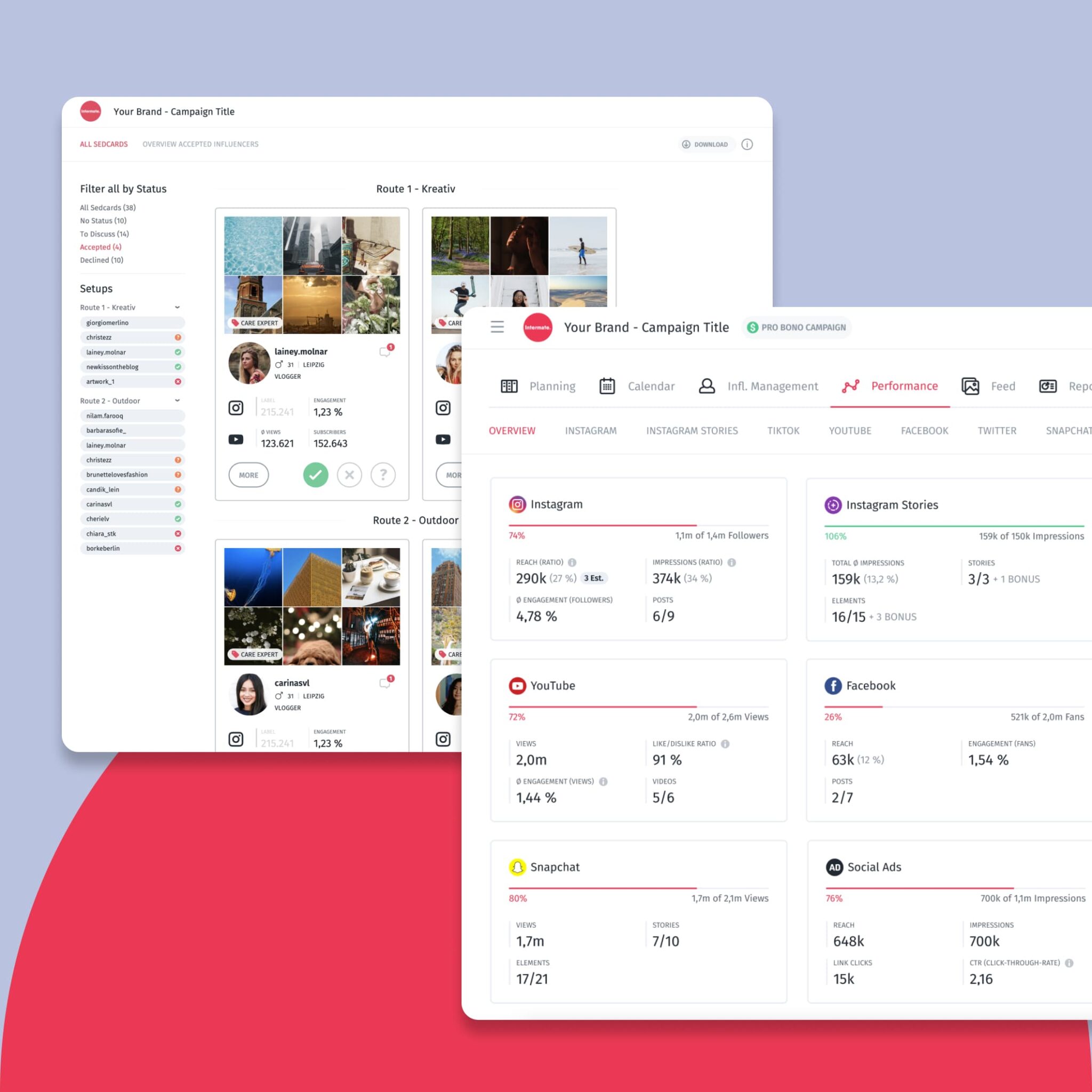 Case study:
Intermate influencer agency
How Intermate influencer agency outperformed its competition by building an inhouse c...
View Case Study
Book A Free
15-minute Call
With Us.
If you need expert advice in launching or scaling your saas business
vp@trustshoring.com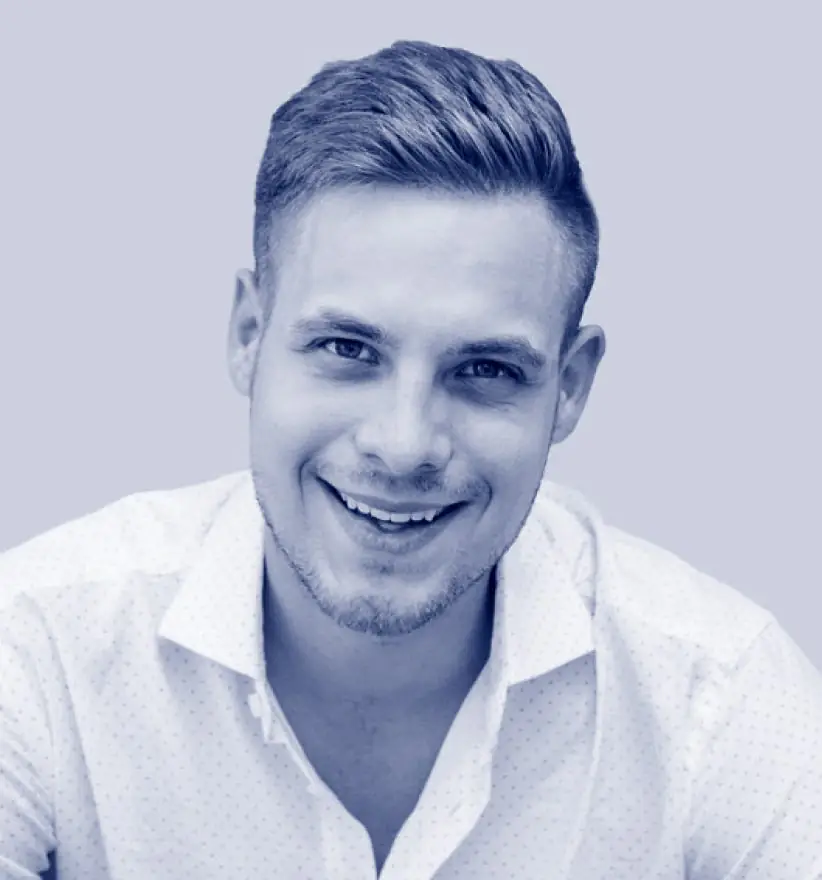 Victor Purolnik
Trustshoring Founder
Remote software engineering expert with CS and engineering management background, having built remote product teams for 10 years.
Author of the Complete Outsourcing Playbook and podcast host.
CEO of Trustshoring.