Blog
How to Boost Your Early-Stage Business: Outsourcing for a Bootstrapped Startup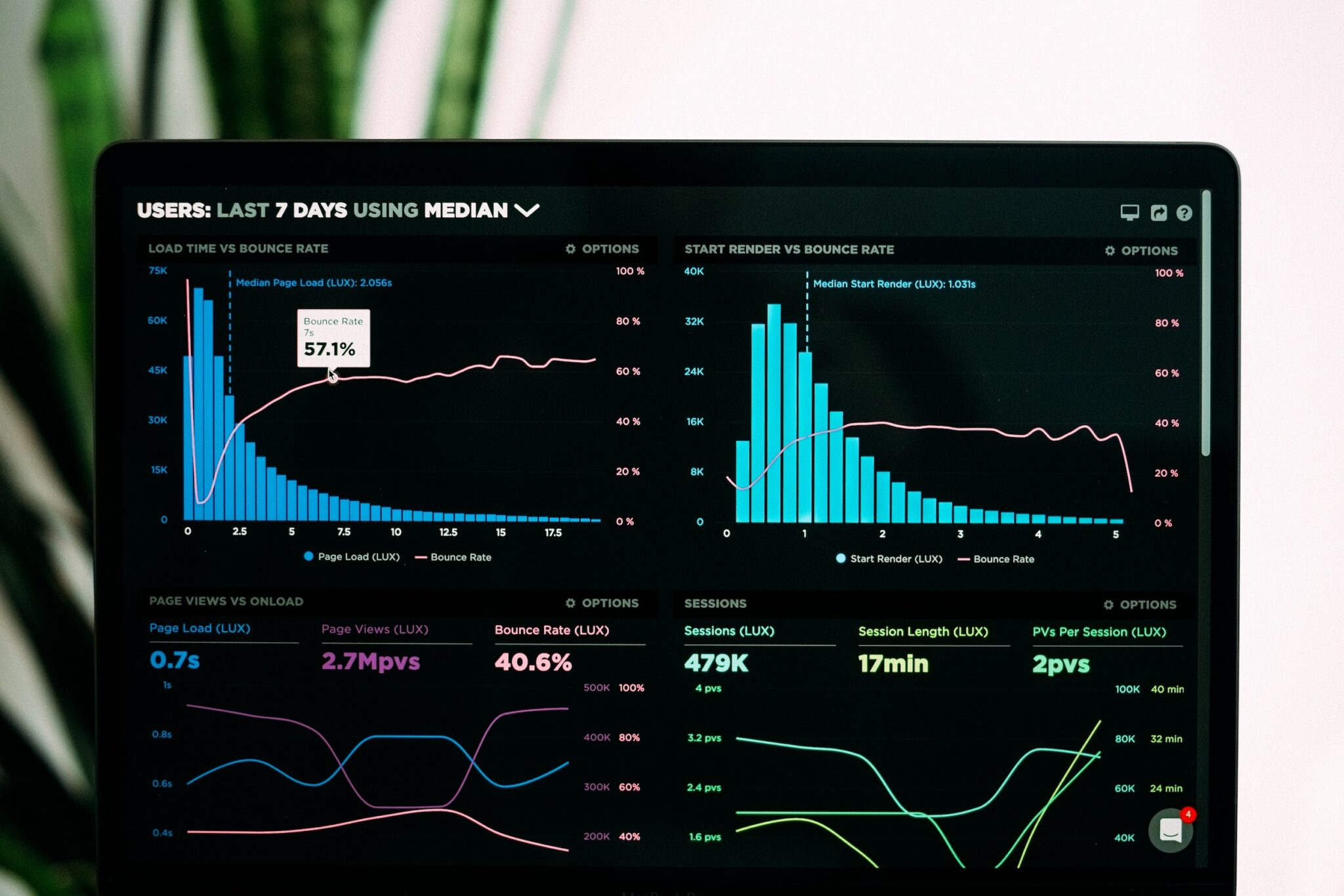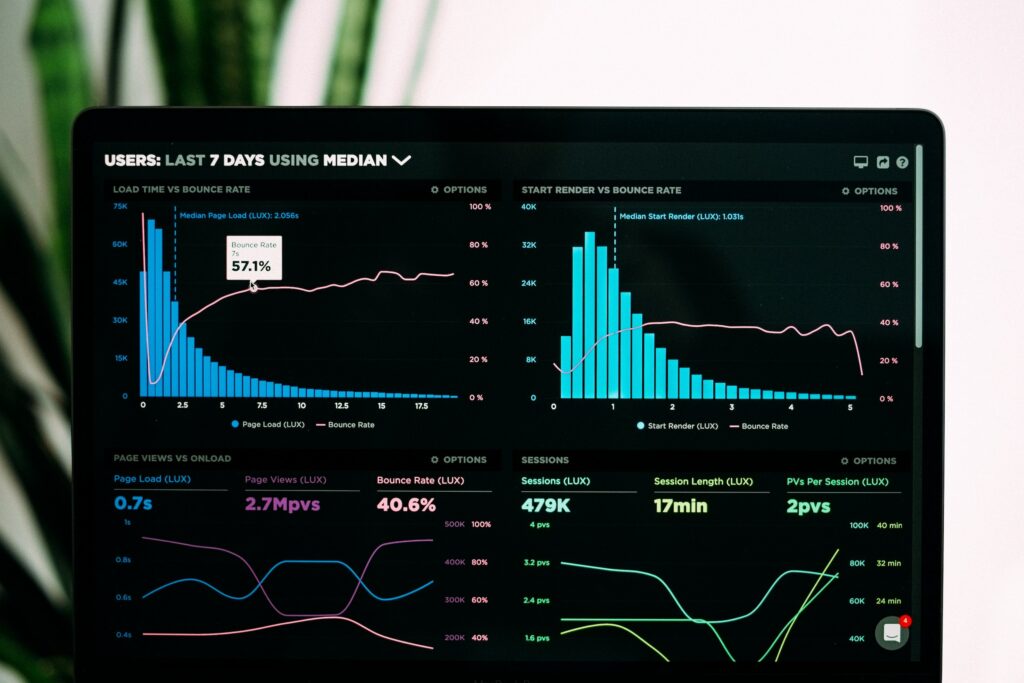 3 Reasons to Choose Outsourcing for a Bootstrapped Startup, and 4 Ways to Benefit from That
Running an immature business is always hard, but running a  bootstrap digital startup is even harder.
In a rapidly changing startup market, one tiny mistake may ruin all your effort, and one wrong assumption may lead you astray. Besides, your bootstrapped startup may be more vulnerable than competitors who have angel investors or accelerators behind their backs.
How to find stable ground and rapidly grow your startup without risking everything?
Trying to answer this question, consider outsourcing for a bootstrapped startup.
Outsourcing has gone a long way from a buzzword to a trend, and then to a necessity. It provides numerous advantages to entrepreneurs who want to scale fast and mitigate all risks related to dynamic growth and improvement.
Why outsourcing is a winning strategy for your bootstrapped startup?
And which tasks, responsibilities, and services you should outsource? 
Find the answers in this article.
Build a simple product that works and converts.
Get step-by-step guidance from product managers, UI/UX designers, and tech leads, taking you from idea to launch
Book a Free Call
Outsourcing for a bootstrapped startup: 3 critical benefits
As you launch your SaaS startup, it may seem like you can do everything on your own. With a tech background, you can code and test an app; with a business vision, you can promote your product, meet potential partners, and respond to dozens of emails daily.
But one day, you come to a tipping point:
The number of users is too big to manage subscriptions, requests, demands, and expectations on your own;

Your team consists of more than 10 specialists, and you can't organize and handle multiple daily meetings with all of them anymore;

To stay afloat, you need to attract investors, provide new features to your users, attend conferences, and meet new people. And you have no time to effectively do it.
How can you deal with the consequences of rapid startup growth?
First of all, you may want to extend your team and delegate responsibilities to skilled and reliable employees. In this case, you can either start a recruitment process in a local market or get acquainted with outsourcing and use its advantages.
Why should you choose to outsource for a bootstrapped startup? Here, you can find the top three reasons for that:
According to CBInsights, one out of three startups fails because it runs out of money.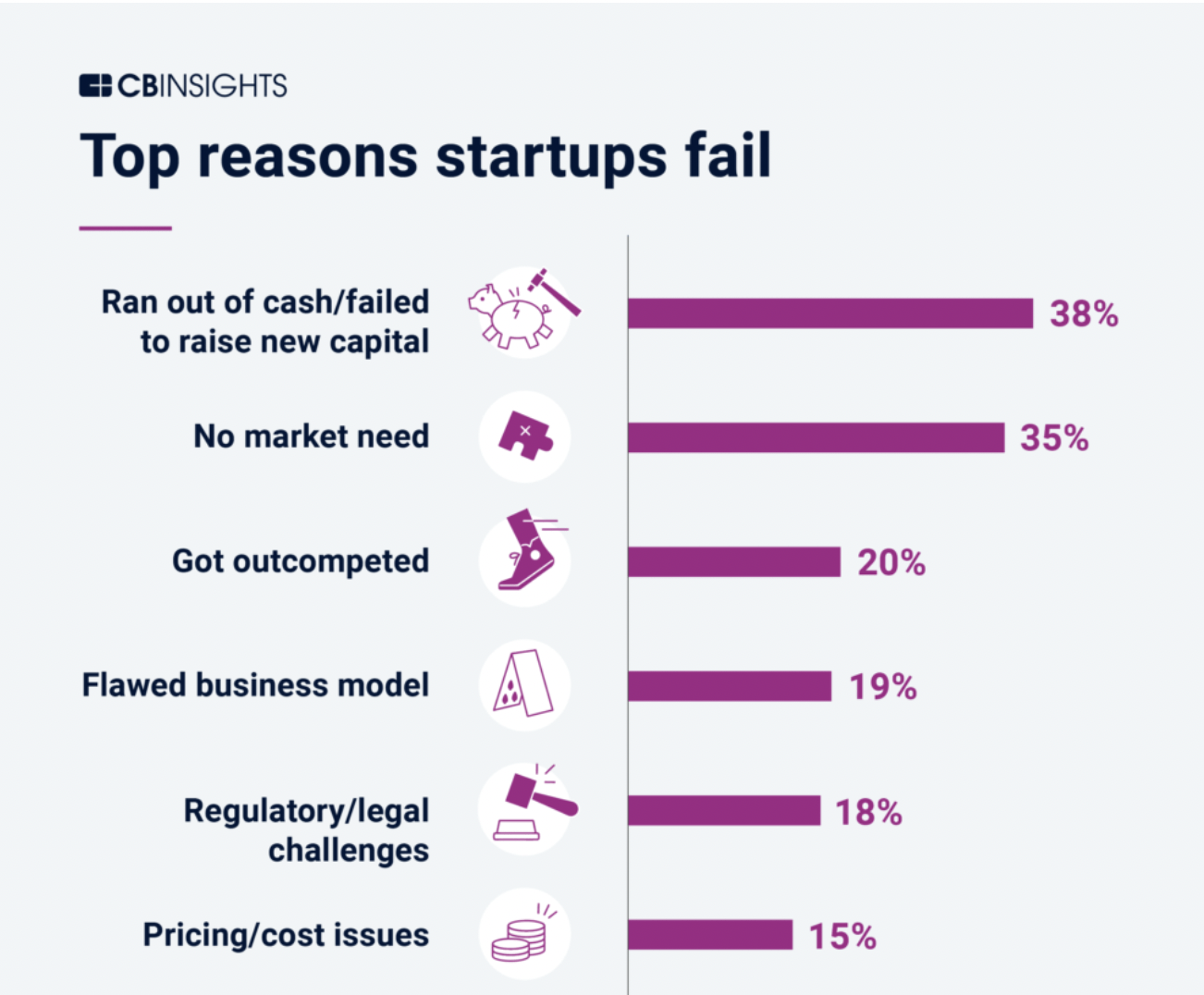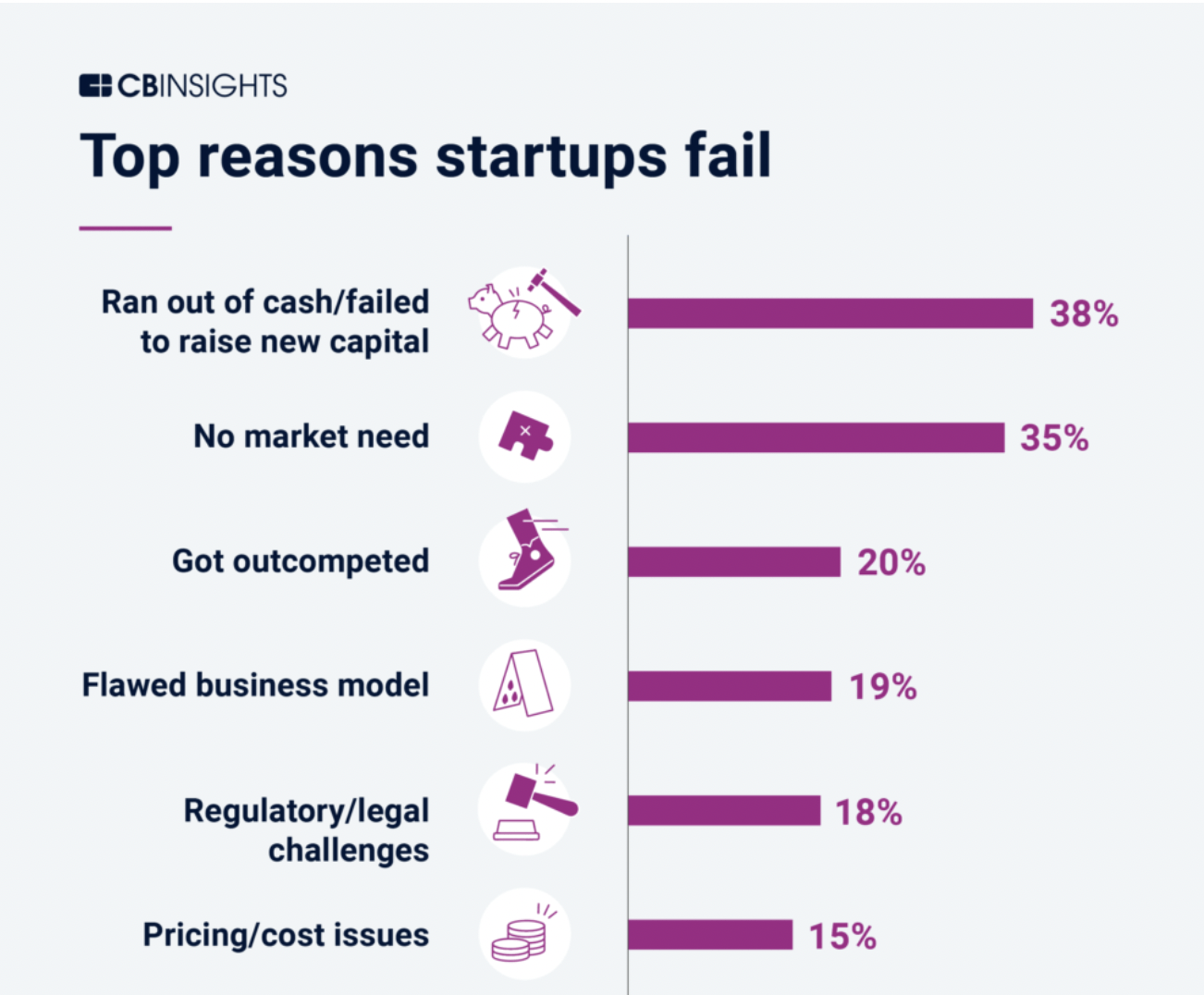 Bootstrapped startups may get into this dangerous pitfall. Everything you have is financial support from your family, friends, and your wallet. And as you're starting to notice traction and the number of users slowly increases, you may want to hire more people immediately, pour thousands of dollars into paid ads on Google or social media, or take other risky steps.
You may feel confident that you achieved product-market fit even if you actually didn't.
At this moment, you may be prone to make bad financial decisions and never get out of the valley of death.
Outsourcing may help you avoid financial risks.
Why?
The reason is simple: software development services in certain countries are cheaper compared to prices in the US, UK, Canada, or France. In the US, a single software developer's salary may exceed $100,000, while in Poland or Ukraine, you can build an entire MVP for this money.
Check our in-depth comparison of software developers' salaries in the US and Europe.
Have you noticed a local engineering talent shortage?
The number of amazing startups and young unicorns increases every month; at the same time, it may take years for junior software engineers to boost their skills and become development experts. Every startup wants to hire experts, and experienced developers don't go looking for a job. The job market is fully oriented toward employees, not employers. Thus, finding experienced developers who can bring unique expertise, fresh knowledge, and deep experience to your team may be challenging. .
When you need to hire more than one senior development, design, or marketing specialist, the situation gets more complex.
And that's how outsourcing can save early-stage startups. It grants you access to the pool of the world's best talents who charge less than your local specialists.
Bill Gross, the founder of IdeaLab, says that timing is the biggest reason why startups succeed.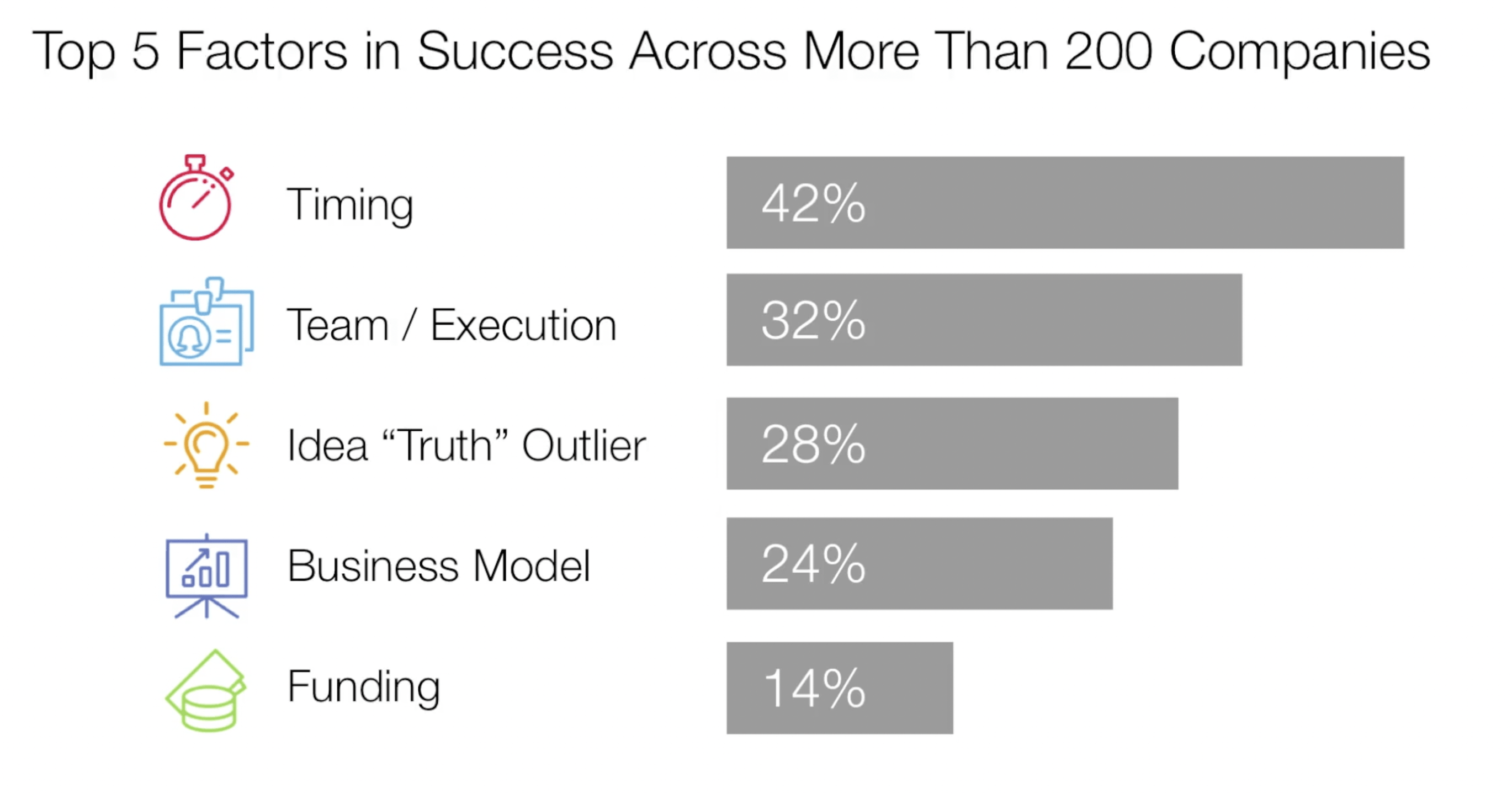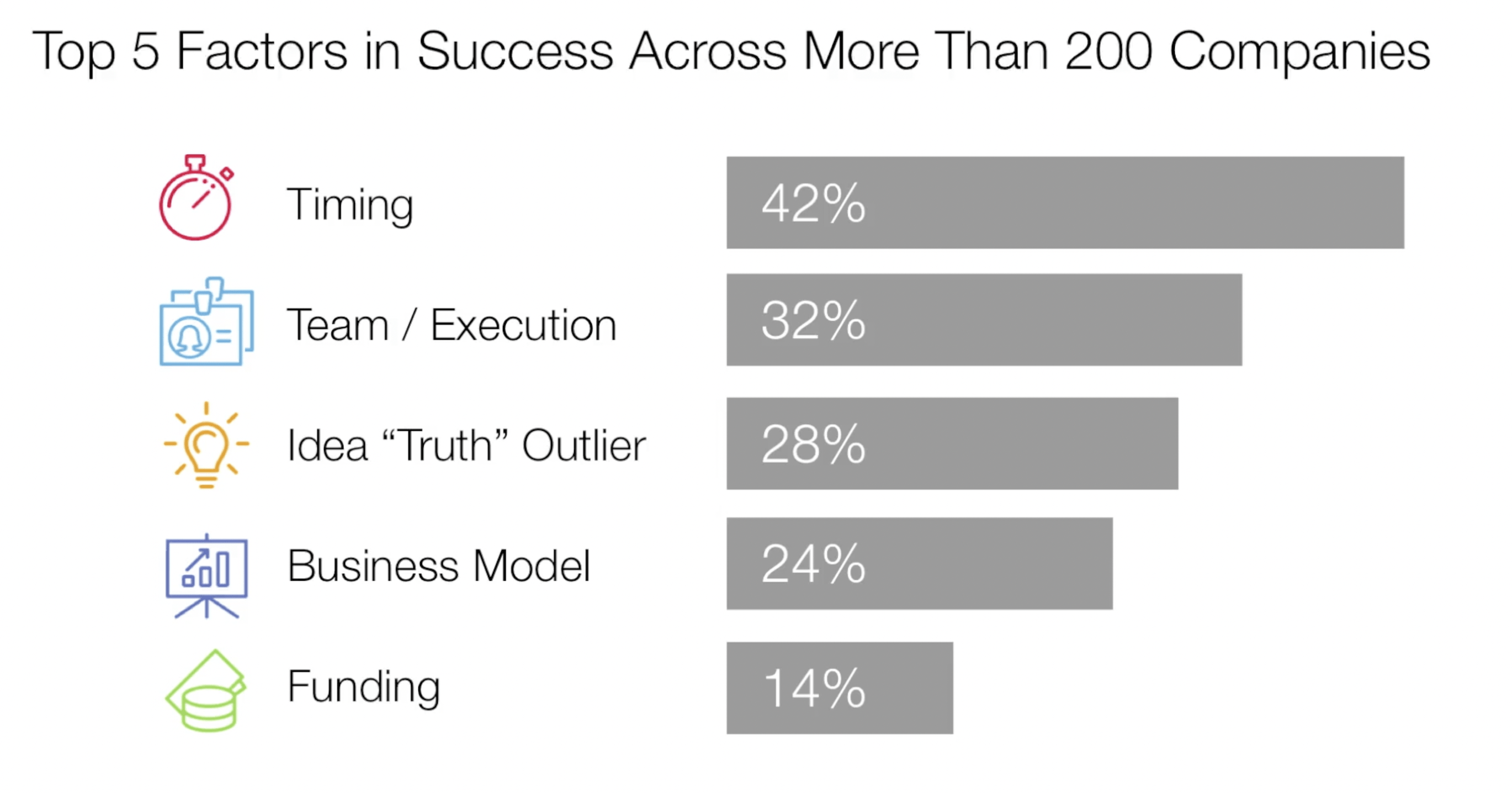 So you not only need to launch a great product to meet users' needs, but you also need to launch it at the right time.
And while hiring specialists one by one in a local market may cause delays, outsourcing helps you hire faster.
And while your competitors will be busy trying to find perfect developers, designers, and other specialists in a local market, you may release MVP or product upgrades and focus on business growth instead of hiring headaches.
🎙️ Podcast
4 Services a bootstrap startup should outsource.
Based on Trustshoring experience, there are three most important activities you should outsource: software development, UI/UX design, product marketing, and manual operations.
Outsourcing software development in a bootstrapped startup
Speed is everything, especially for a tech business operating in a competitive environment. When planning to build a new feature, you need to act fast.
Instead of utilizing limited in-house development resources, you can boost your engineering team with more freelance specialists or remote developers. Here are the benefits of hiring outsourced software developers:
More flexibility, as you can decrease the development team size after you have released product updates or new features.

Access to the latest development techniques and best practices of remote work. When working with more experienced remote developers, with a background in your niche or market, your internal team can learn and improve their skills.

As you already know, with a remote outsourcing team, you can speed up the development process, cut time to market, and start generating revenue on a new product update faster.
Where to find the best developers for a bootstrapped startup?
Before you start looking for perfect teammates, clarify your expectations.
Depending on your project needs, corporate culture, and other requirements, you can choose to hire freelance specialists or remote developers dedicated solely to your project.
Want to find the best development team? Check out these blogs:
How to Hire Developers in Eastern Europe for a Startup [2020 Cheatsheet]
How to Get Better Project Estimates from Web Developers
Where to Look for Developers from Eastern Europe
Marketplaces like Upwork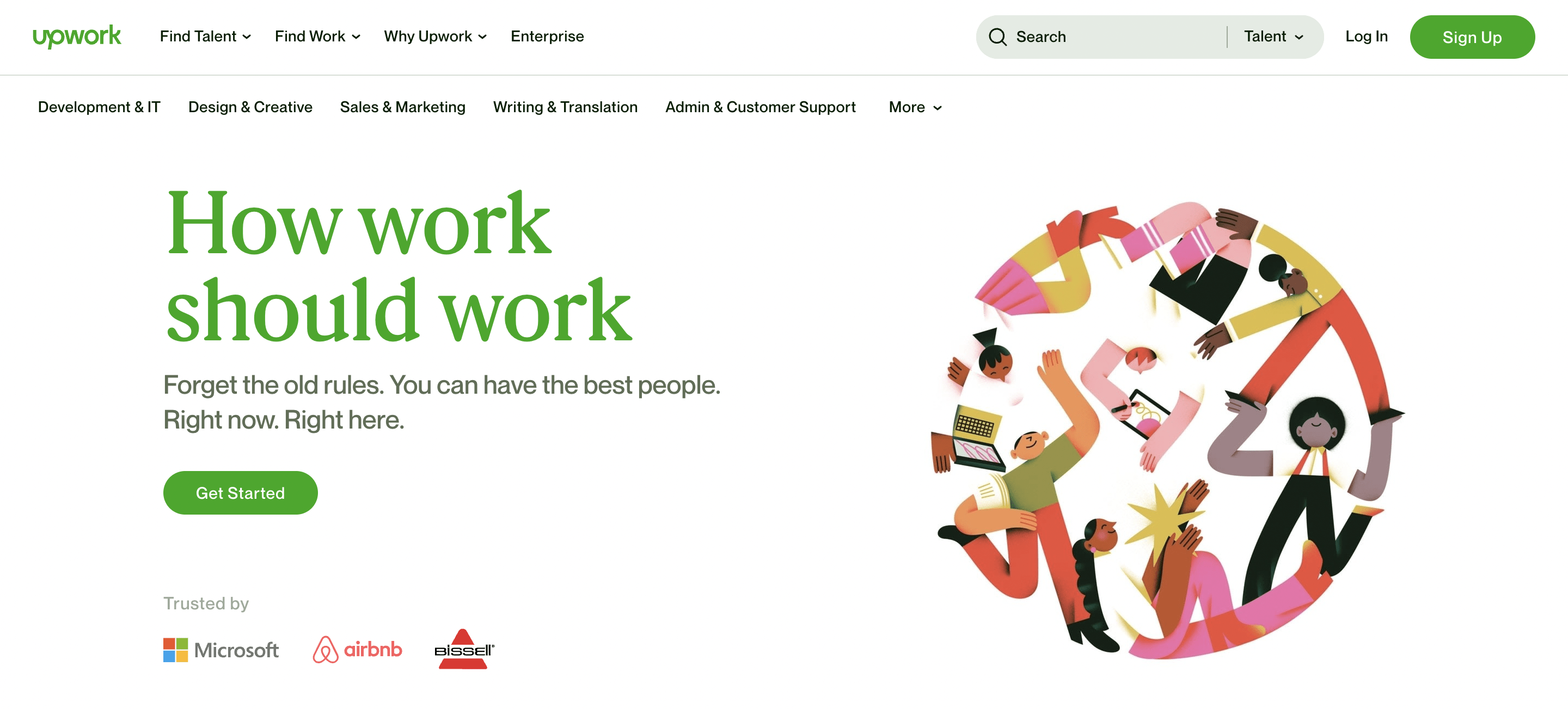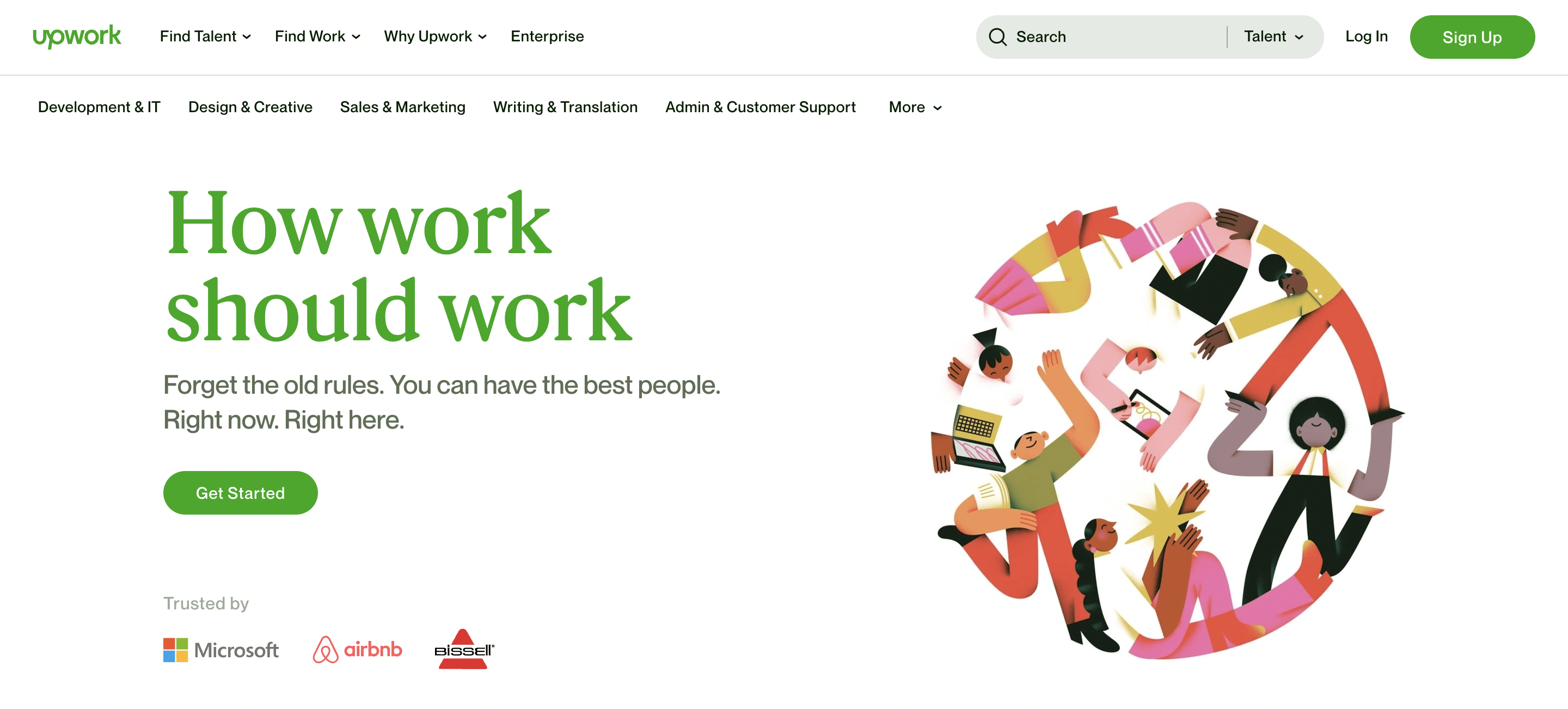 Pros of hiring developers on Upwork
The founder of Trustshoring and software development consultant Victor Purolnik has been working with developers from Upwork for more than eight years. Here are four key advantages of looking for freelance specialists on Upwork
Extensive choice of freelance developers and agencies. Upwork is powered by convenient filters, so you can find specialists that precisely meet your requirements.

An opportunity to start working with developers right away. There is no need to wait for months until developers finish their ongoing projects – you can start cooperation right away.

Clients' testimonials and developers' portfolios may help you choose the best fit for your unique project.

Two cooperation models are available: fixed-price or pay-per-hour projects. 
Cons of hiring developers on Upwork
At the same time, cooperation with Upwork specialists may be challenging.
Great talents get lost among low-quality service suppliers.

Mostly freelancers, less full-stack teams – it is a great challenge to gather an entire development team on Upwork.

When finding a developer through Upwork, you can't move your cooperation outside of the platform; you will have to pay Upwork a commission every time you start a new project.
Websites like Clutch
What if you prefer hiring an entire team instead of working with independent freelance developers? You may find the software development company on websites like Clutch.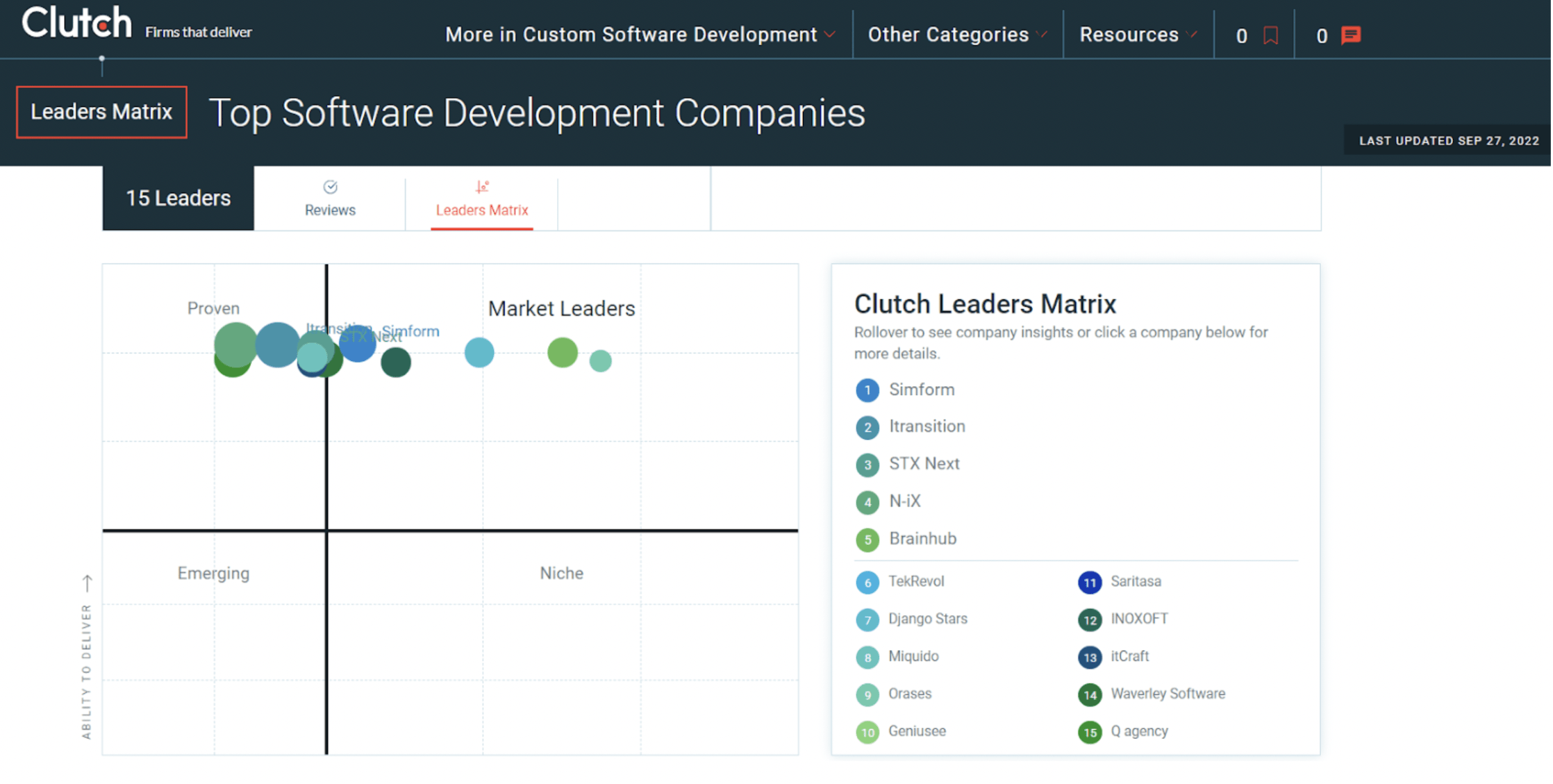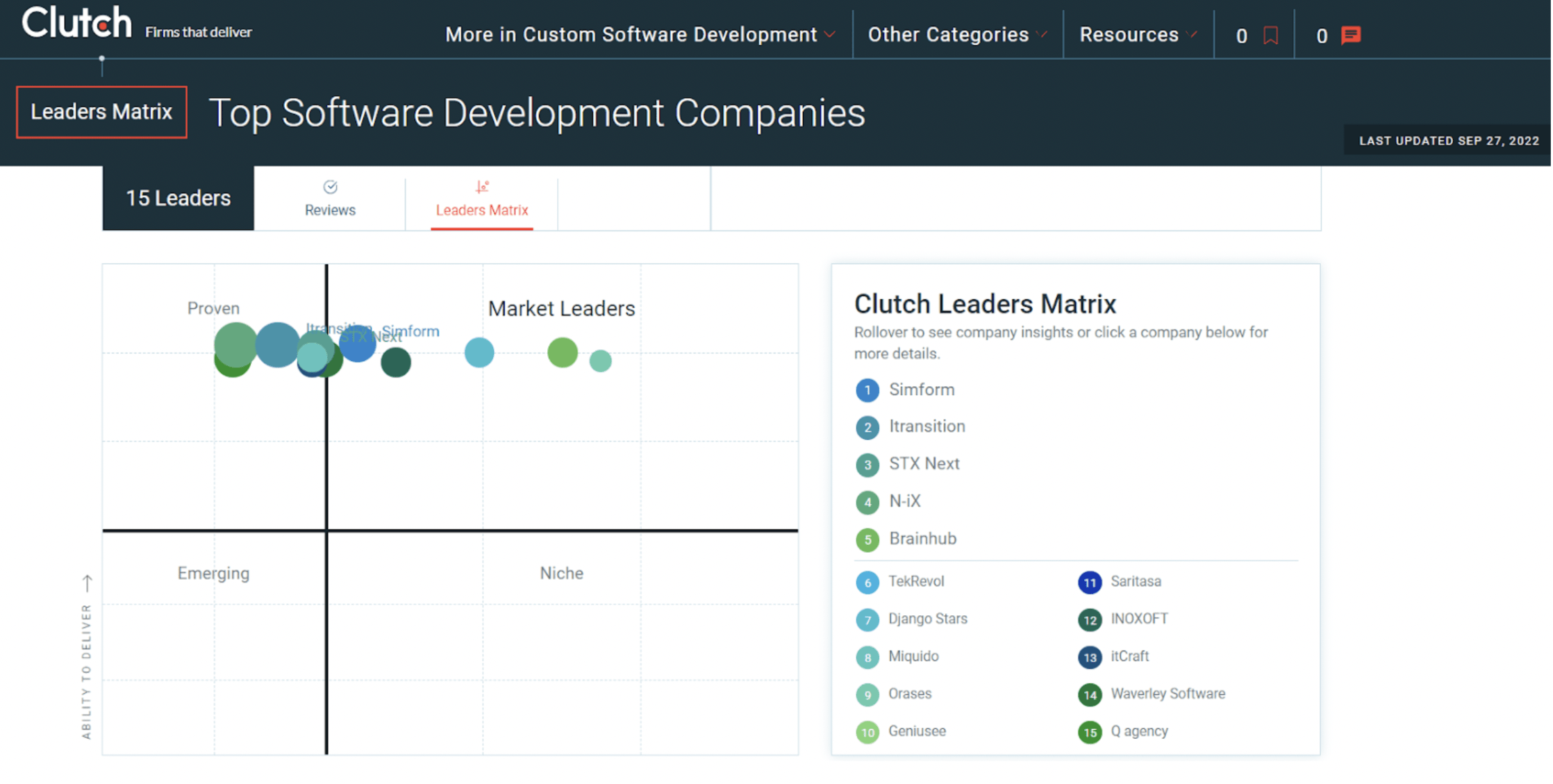 Pros of looking for a development company on Clutch
Take a look at four main factors that make Clutch a convenient platform for  finding your development company:
You can avoid fees you would typically pay to freelance marketplaces (which sometimes

amount to 20%

of prices you need to pay for services)

You can check more information about developers by reading reviews on third-party websites.

You can run background checks on potential tech partners online.

Clutch has a bottomless cooperation potential – more than one million customers use Clutch for their business needs. 
Cons of looking for a development company on Clutch
Still, Clutch may have several disadvantages:
It's time-consuming, as you have to create a list of potential partners, and then run checks and interviews.

You can still find fake reviews or just "half the truth" about a tech team.

Clutch does not include the company's failed projects on the site. 
Companies like Trustshoring
You may go straight to Google to find an outsourcing provider for your startup, browse Upwork or scroll through a thousand companies on Clutch – but it all takes time. You need to invest days, weeks, and even months to effectively extend your team. After that, you may need to spend even more time onboarding your new employees. At the same time, the risks of hiring the wrong specialists are very high.
How can you mitigate hiring risks?
You can choose to work with intermediaries like Trustshoring. You can simply tell us about your requirements and expectations and meet your new developers or an entire development team in a couple of days.
Pros of outsourcing with Trustshoring
Why us? Well, first of all, this is simple. But along with that, take a look at 6 advantages of cooperation with Trustshoring.
You can get matched to teams that have only a positive project history and whose work received

100% client satisfaction.

Trustshoring services are free of charge.

You may get a list of several teams that fit your project requirements within

72 hours.

Cooperation with Trustshoring is the easiest way to save your time on due diligence and tech interviews.

With us, you receive support and advice before signing a contract and during active work (tips on negotiation, planning backlog, remote team communication and management).

We implement a concierge-type personal approach to your business case.
Cons of outsourcing with Trustshoring
What about the disadvantages?
A smaller talent pool than Upwork or Toptal.

No instant matching like on marketplaces – it takes a few days for you to be matched to a software development contractor.
UI/UX design outsourcing
To redesign your app interface or landing pages, you don't need to hire a full-time designer or team of designers.
Speed and flexibility will probably matter to you the most when scaling up your

bootstrapped

online business.

By cutting time on the redesign, you can launch your new product UI that is more user-friendly and can help boost conversion.

By working with an outsourced design team, you can put all hands on a deck to launch a redesigned app faster and decrease the team size when your project requirements change.
Let's explore what you need to do to find the best freelance web designer or design studio for your bootstrapped project.
1. Review portfolios
Websites like Behance and Dribble are endless sources of inspiration and places where you can preview the designers' work as the first step in your selection process. Taking a look at their portfolio will help you understand designers' experience and the types of projects they work on most of the time.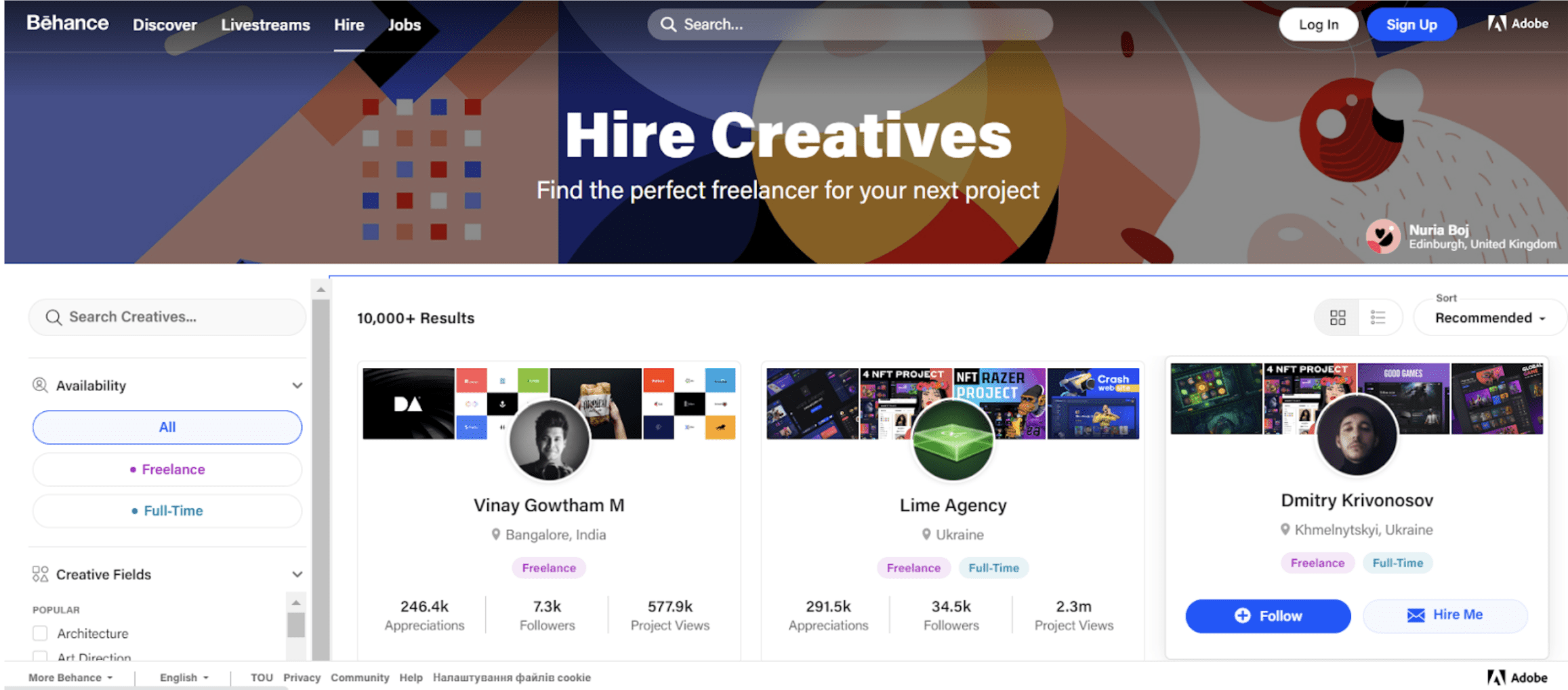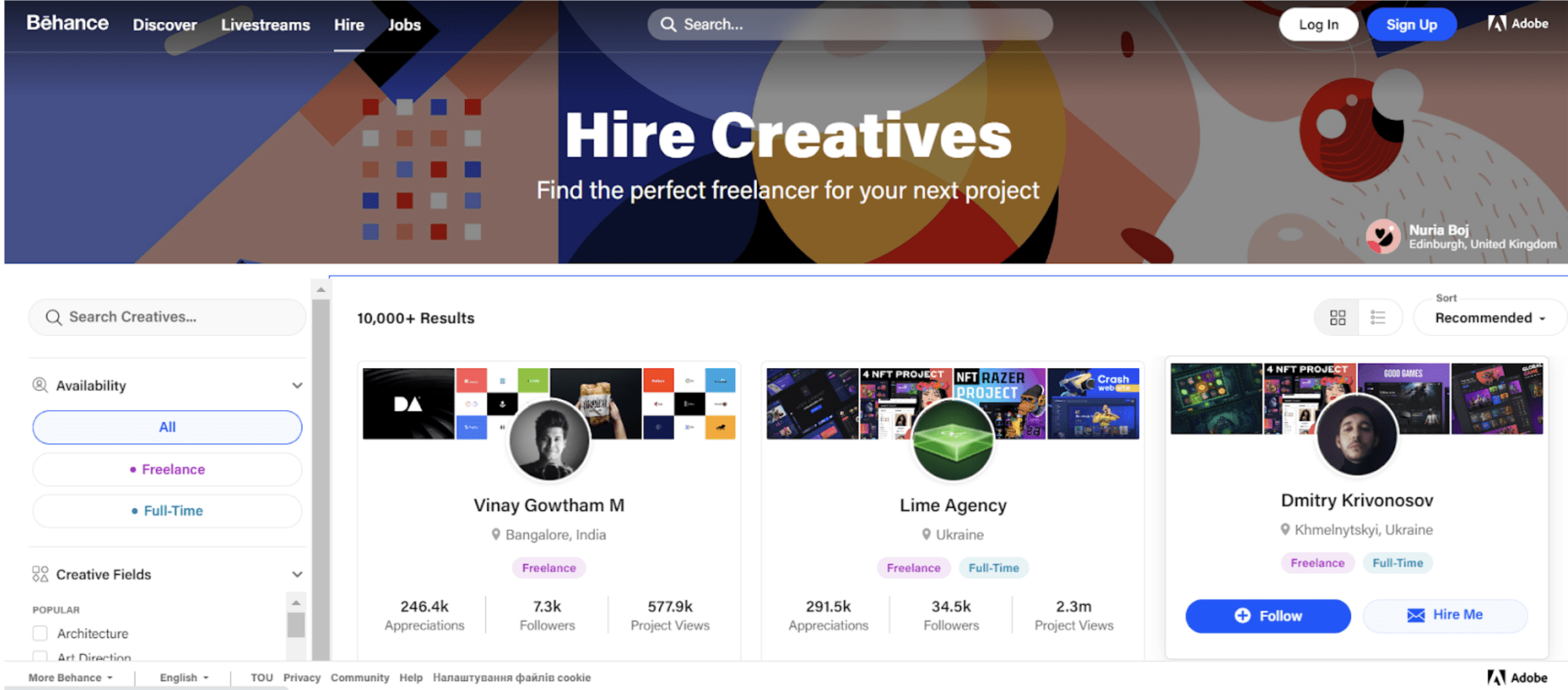 2. Check remote management skills
Find out if designers follow a transparent and standardized plan for the design process. Ask how your cooperation will look and expect them to explain to you a step-by-step design process.
Experienced web designers should be able to break down a bigger goal into smaller milestones and adequately communicate this process.
Look for a design team that feels comfortable using digital channels for remote communication and will keep you updated on the progress.
Some designers might under-prioritize the importance of seamless processes, transparency and flawless communication. We recommend staying away from such designers as the neglect of the essentials of remote work will lead to shifting deadlines, misunderstandings, and rework, which, in turn, may cost you time and money.
3. Request updates on progress and transparency
A design team should inform you about each milestone achieved. Even if things go wrong or for some reason, you have to shift deadlines, your designers can't just sweep issues under the carpet; they must keep you updated so that you as a bootstrapped startup founder have complete control over the situation.
4. Document your requirements
Your team of designers should have as much information about your project as possible, as this will help them understand your project goals, give you a more precise quote, and cut reworks. That is why they send you a project brief to fill in. In the brief, you will find questions about your customer persona, brand voice, and competition analysis.
If you want to get a recommendation on design teams or work with the designers we have tested out on multiple projects, get started here.
Outsource Marketing specialists for your bootstrapped startup
Spectacular design and sky-high code quality aren't enough for your bootstrap startup growth. There should be users interested in your app, ready to pay for it and share it in their communities.
How to grow your user base? A skilled marketing team may help you with it. A bootstrap business should outsource marketing tasks and operations, too.
Here, you can find four simple steps to outsource marketing tasks.
1. Find out about marketers' experience
This may be the very first thing to discuss when getting introduced to a marketing specialist:
Tell me about your experience.
These five simple words are a key to a complete understanding of a marketer's proficiency, domain, and key skills.
When vetting new marketers for the Trustshoring talent pool, we always try to engage them in some of our company projects before recommending them to our clients.
This way, we can ensure the marketers we recommend to you are skilled, dependable, and creative experts.
2. Check communication skills
When having calls with the shortlisted candidates, you will learn about their communication skills, especially their proficiency in English. You can also find out if they are well-versed in your industry and process new information fast.
At this stage, you should expect them to mention a few ideas on product strategy and its implementation. Also, after learning more about them, you will understand if you have a personal fit and will like working together.
3. Look for an analytical mind
Marketing is no longer just a creative field. It should include data-driven methods to improve your product positions.
You should be looking for a marketer that can set benchmarks and goals, knows what metrics to use, and reports on progress.
Ask a few simple questions to discover how well-versed a marketer is with analytics. Here are some examples of interview questions you can use to test for this skill set:
What goals would you set for the project?
How would you measure whether we have achieved our goals?
How can I check what users do before they achieve a goal on a webpage?
Can I have a 360-degree overview of a customer journey (what pages they have visited and where they came to the website)? Could you walk me through the process in

Google Analytics

?
Answering all of these questions is essential. An independent marketer should have to measure the success of their activities and be productive at basic reporting, at the very least. If you notice a marketer is rambling around Google Analytics, this is a sign they are not using it regularly.
4. Check if they go the extra mile
When working with one of our clients in SaaS Motor, we were asked to do a small assignment. This task required showing some examples of email automation we had worked on in the past and explaining the logic behind the scoring campaign and email sequences.
Some marketers would give up as they would have nothing to show. Others would take their time and send a recording in a week or so, while others would follow our approach – respond within 30 minutes after receiving an online assignment.
As a result, we got accepted for the project within the next week.
There are many more aspects we at Trustshoring consider crucial when choosing marketers – regular remote communication, weekly updates, reporting on progress, accountability, responsiveness, and more.
Delegating tasks to an outsourced assistant
Drowning in an ocean of never-ending tasks, you may want to look for a trustworthy assistant to take over a part of your routine tasks.
Superbhire by Trustshoring may help you find a perfect part-time or full-time employee, and in the meantime, you can have a look at our recommendations on finding the best virtual assistant.
Competent virtual assistants don't generate a cost for just answering tickets. It should be precisely the opposite – virtual assistants can contribute to your conversion rate and sales increase, and help cut churn.
However, as this industry space is extremely crowded, you might come upon outsourced virtual assistants that focus mostly on tracking the time they spend on supporting your business instead of having a real impact.
Define what should matter to your virtual assistants the most – just work to be done or boosting your business metrics.
Check their industry focus
Some outsourced virtual assistants focus on particular industries. For example, those who work in the SaaS industry should demonstrate advanced expertise to cater to customers. Understand what skills your assistant should possess, and outsource effectively.
In conclusion
Outsourcing is a tried and tested way to optimize startup expenses, speed up product upgrades, and access the pool of world-class talents. By choosing the methods of outsourcing for your startup growth, you don't need to waste time on recruitment and hiring – you reach out to independent specialists or teams who may be ready to start contributing to your project right away.
If you want to get the best out of outsourcing for your startup, define your expectations and requirements. Typically, early-stage founders outsource software development, UI/UX design, marketing, and support tasks.
What would you like to outsource?
And how much can you save on that?
Tell us about your project, and will help you to boost it with the best talents.
Read more
View Case Study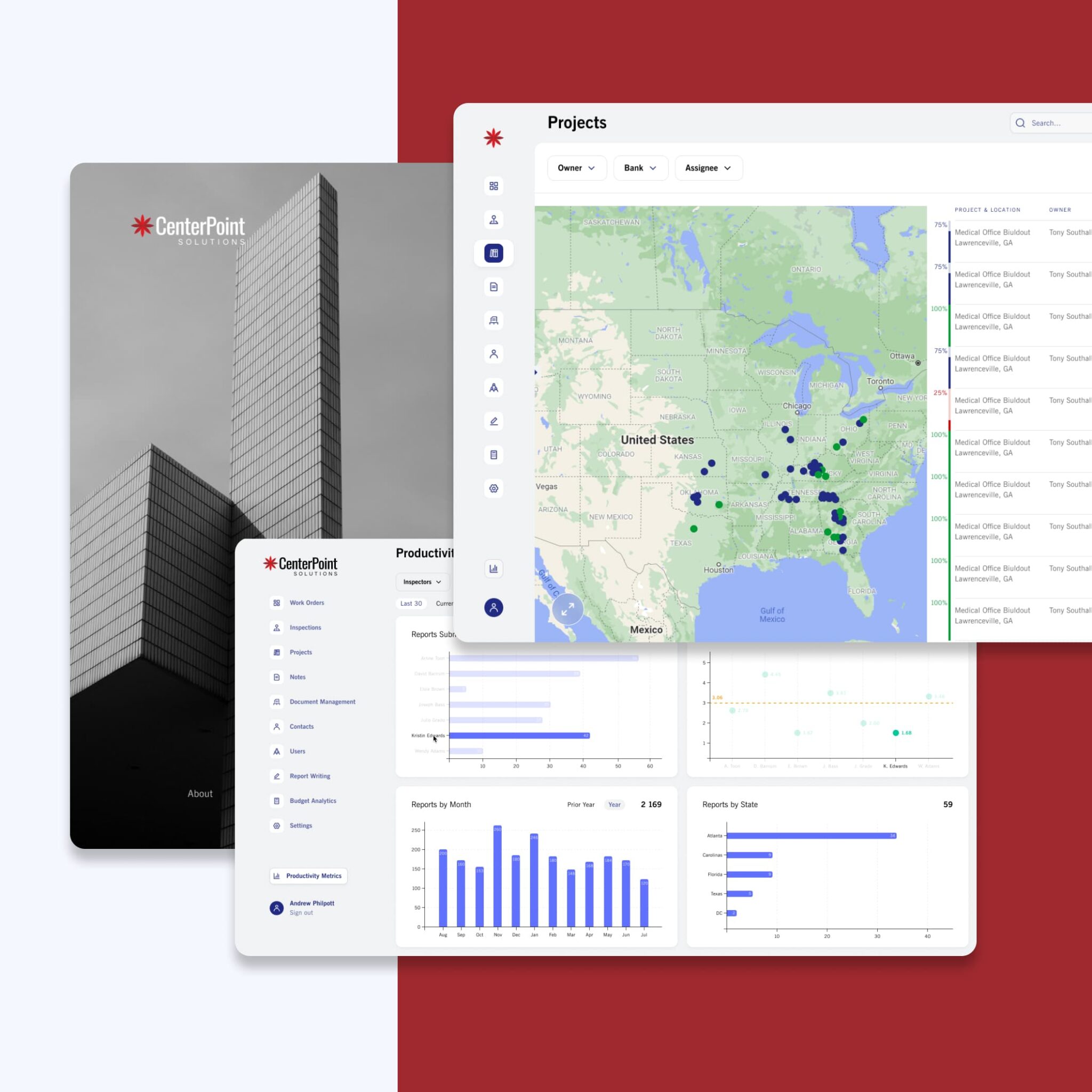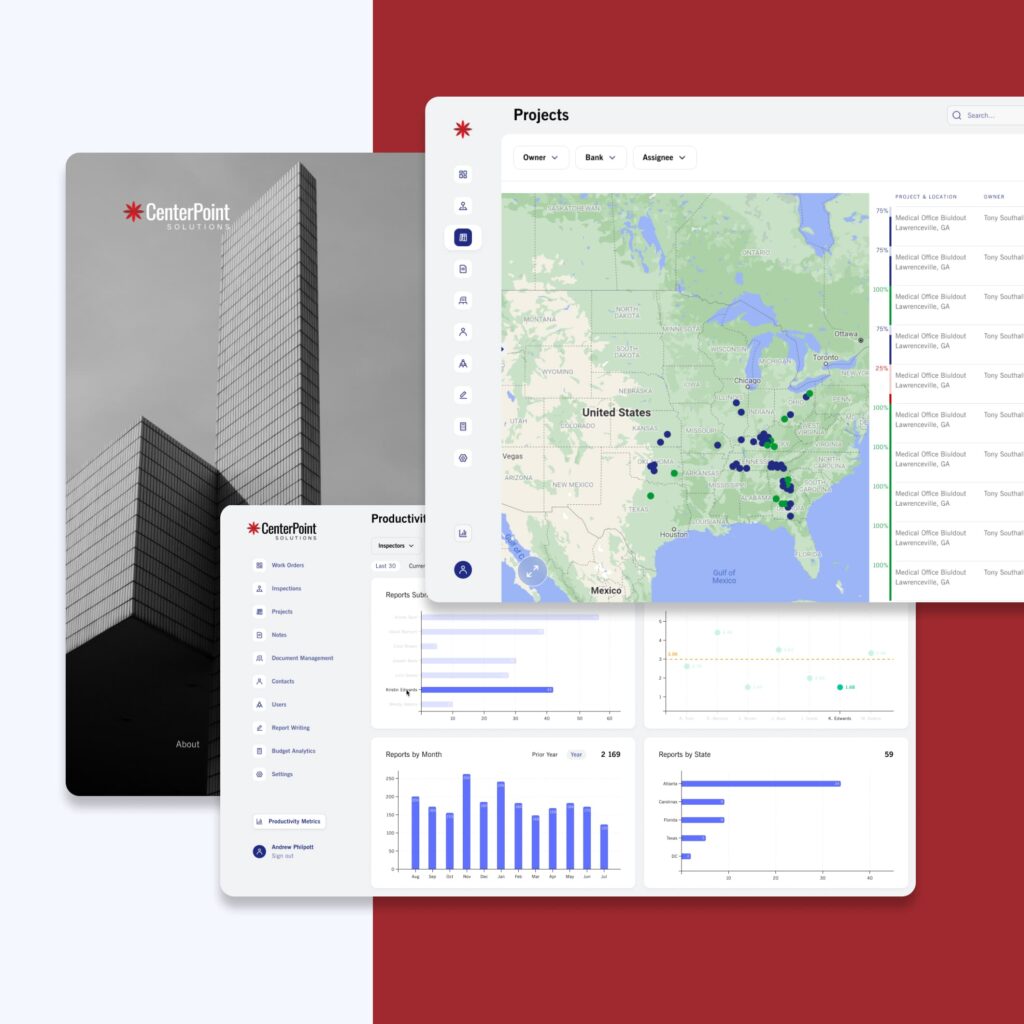 Case study:
Centerpoint Solutions
How Centerpoint grew to manage 500 commercial construction projects per month in 12 mo...
View Case Study
Book A Free
15-minute Call
With Us.
If you need expert advice in launching or scaling your saas business
vp@trustshoring.com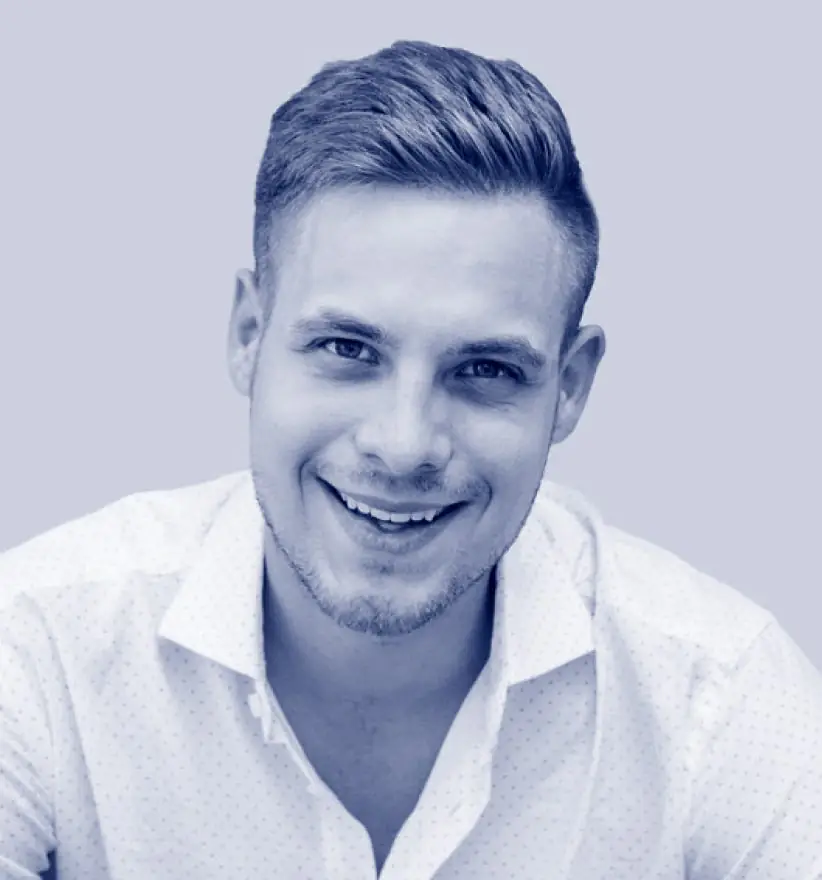 Victor Purolnik
Trustshoring Founder
Remote software engineering expert with CS and engineering management background, having built remote product teams for 10 years.
Author of the Complete Outsourcing Playbook and podcast host.
CEO of Trustshoring.