Blog
What is the Average Software Developer Salary: the USA vs Eastern Europe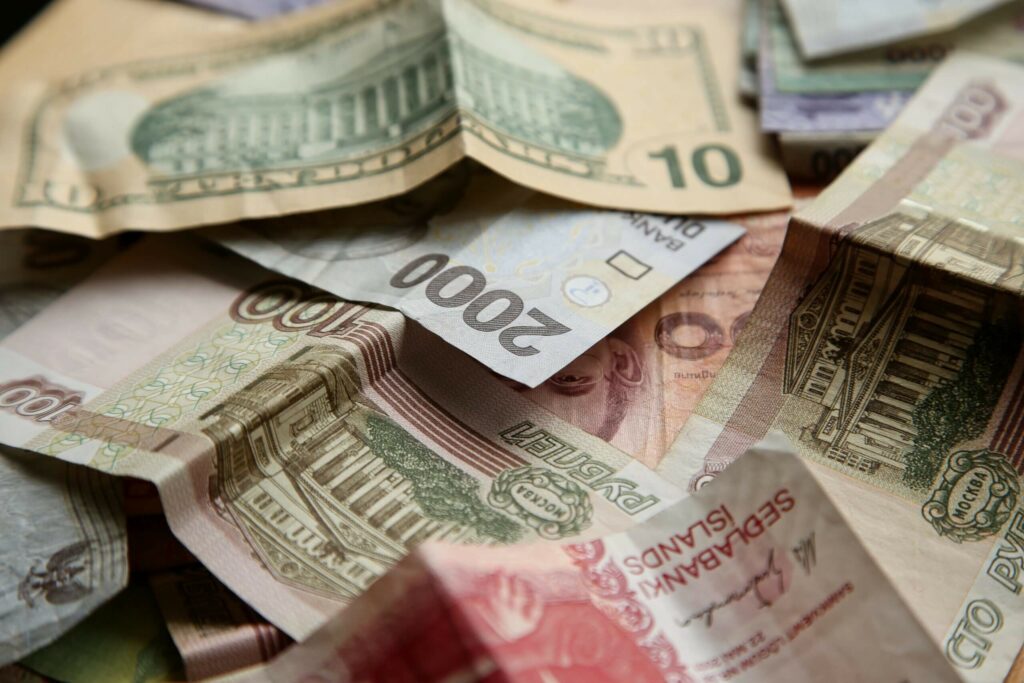 Developer salaries are one of the hottest topics in the programming world and raise many questions and controversies.
Average developer earnings are of interest not only to people who want to join the IT market but also to start-up founders who are considering outsourcing product development to other countries.
But how much do developers actually earn in different countries? We decided to check it out and wrote this article for people who are considering hiring a remote developer and need to know how much it will cost them.
Why spend countless hours finding experienced software developers? Schedule a brief, no-obligation call with us now, and let's explore the type of development team you need to elevate your business! 🚀
The average salaries were indicated based on the data from PayScale, SalaryExpert, and DOU.ua but they can fluctuate based on the tech skills and experience of a developer. 
Comparison of average salaries across the world
It's absolutely not a surprise that the number one position in the rating of the highest software developer salary goes to the United States (Avr. base salary – $106,816/year).
Programmers in Switzerland, Israel, Denmark, and Norway are also lucky to be among the top five best-paid specialists in the world. Talented developers are in high demand in those countries, leading to high rates and a long and tedious process of finding and hiring a developer in-house.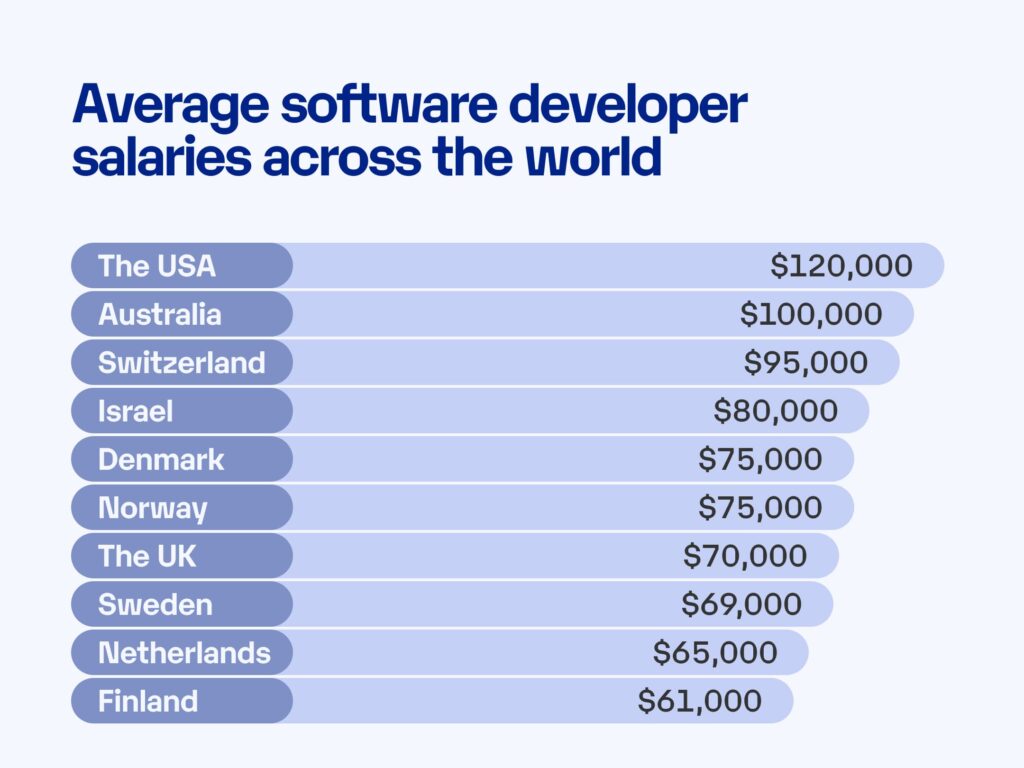 On the other hand, software developer salaries in Eastern Europe look more attractive for start-up founders or even large well-established enterprises that are looking for specialists to implement new features and are ready to work with remote developers. 
For the last few years Ukrainian, Polish, Moldavian, Serbian, or Hungarian developers have been in high demand for Western businesses.
The main reason is access to highly skilled specialists for a relatively low price. See the graph to compare how much Eastern European developer earnings differ from salaries in the US or other Western countries (we included the US salary on top for better comparison).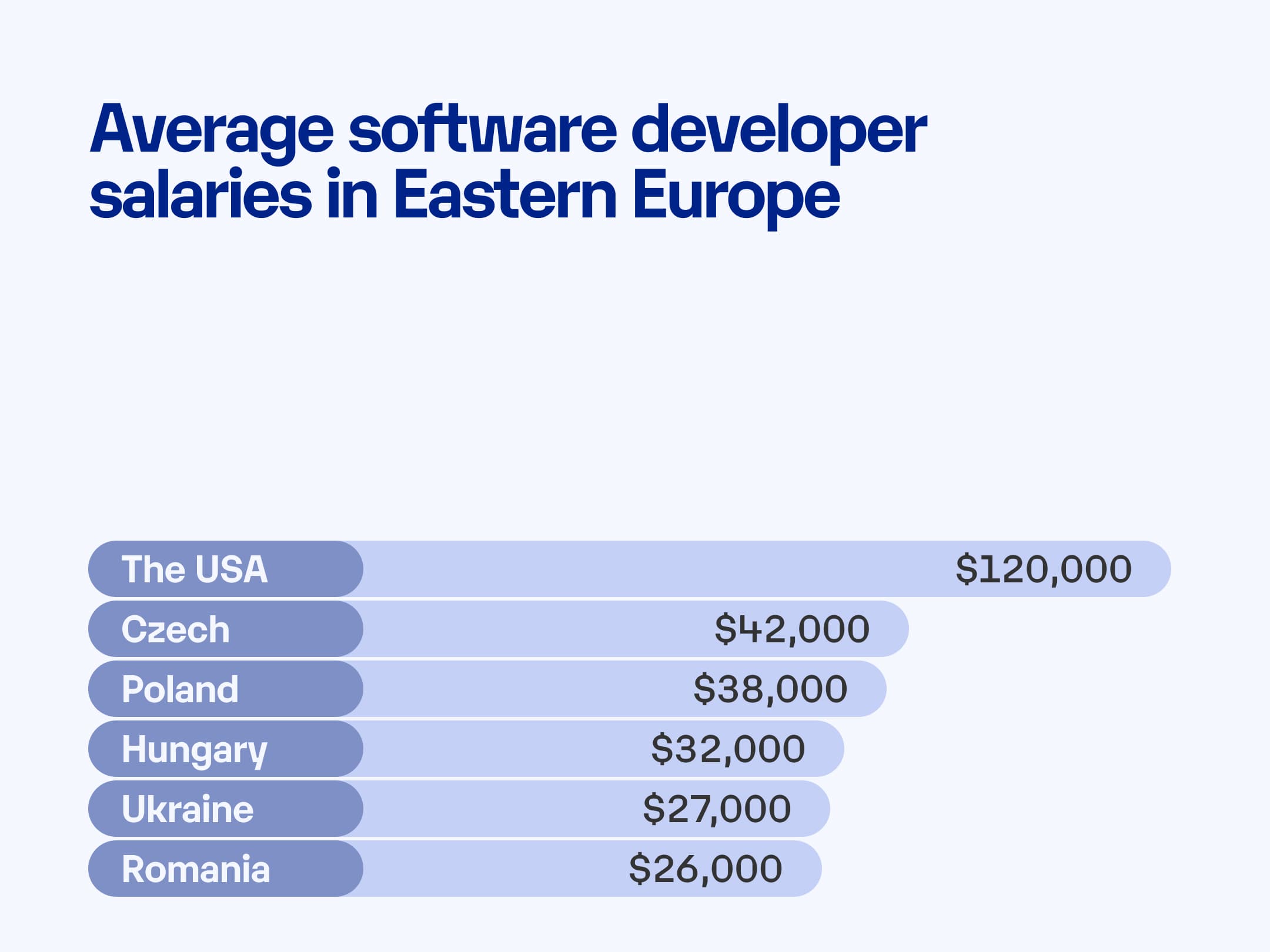 Most popular programming languages and salaries
Many programming languages have risen in the last decade. However, not all of them are equally well-established in the world of software development. And some, not surprisingly, were quickly forgotten. 
Choosing too 'hip' or trendy technologies for software products may lead to difficulties in finding a good developer. At the same time, developers who want to specialize in rare programming languages very often face problems with finding good materials and courses as well as orders and projects to work on. 
🎙️ Podcast
Secrets from 15 years of managing remote-first engineering teams with Hannes Kleist, from Stanwood
To be on the safe side, it is worth learning about and using technology that is popular, in-demand, stable, open-source, and up-to-date. Even though they require a different set of skills, salaries per programming language are quite similar. Among them, we will look at the earnings of JavaScript and Python developers.
JavaScript
It is extremely difficult to imagine a web application or a site without JavaScript. Today, it is the most popular language according to a survey by Stack Overflow developers.
High demand results in a good Javascript developer salary. Rates also differ depending on countries and sources. According to  SalaryExpert the average salary of a Javascript developer is $97,710 per year.
Are you looking to hire a JavaScript developer? Get in touch with us today!
Check the graph to see comparisons in different countries.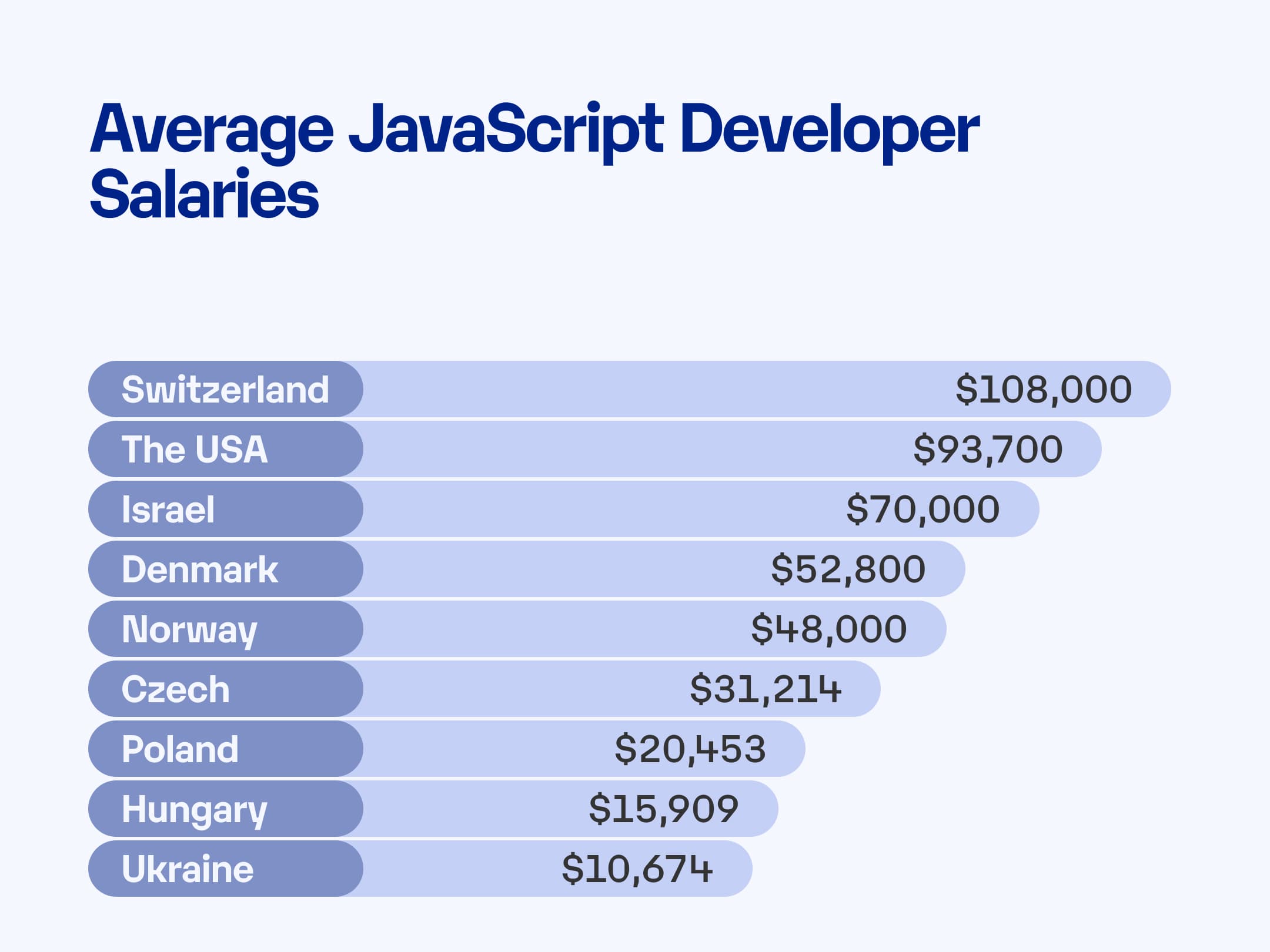 Python
From simple SaaS applications to complex crawlers and the massive use cases of artificial intelligence – everything that you can dream up on your mockups can be written in Python, and this is a really big advantage.
It is completely open-source and has many libraries. Python is often taught in schools so it is not that hard to learn. On top of that, Python has libraries for neural networks, robotics, computer graphics, statistics, and more.
When we look at how much Python programmers make, the results will also depend on the country. However, we can see that the average Python developer's salary is around $70,618.
Take a closer look at the graph for comparison.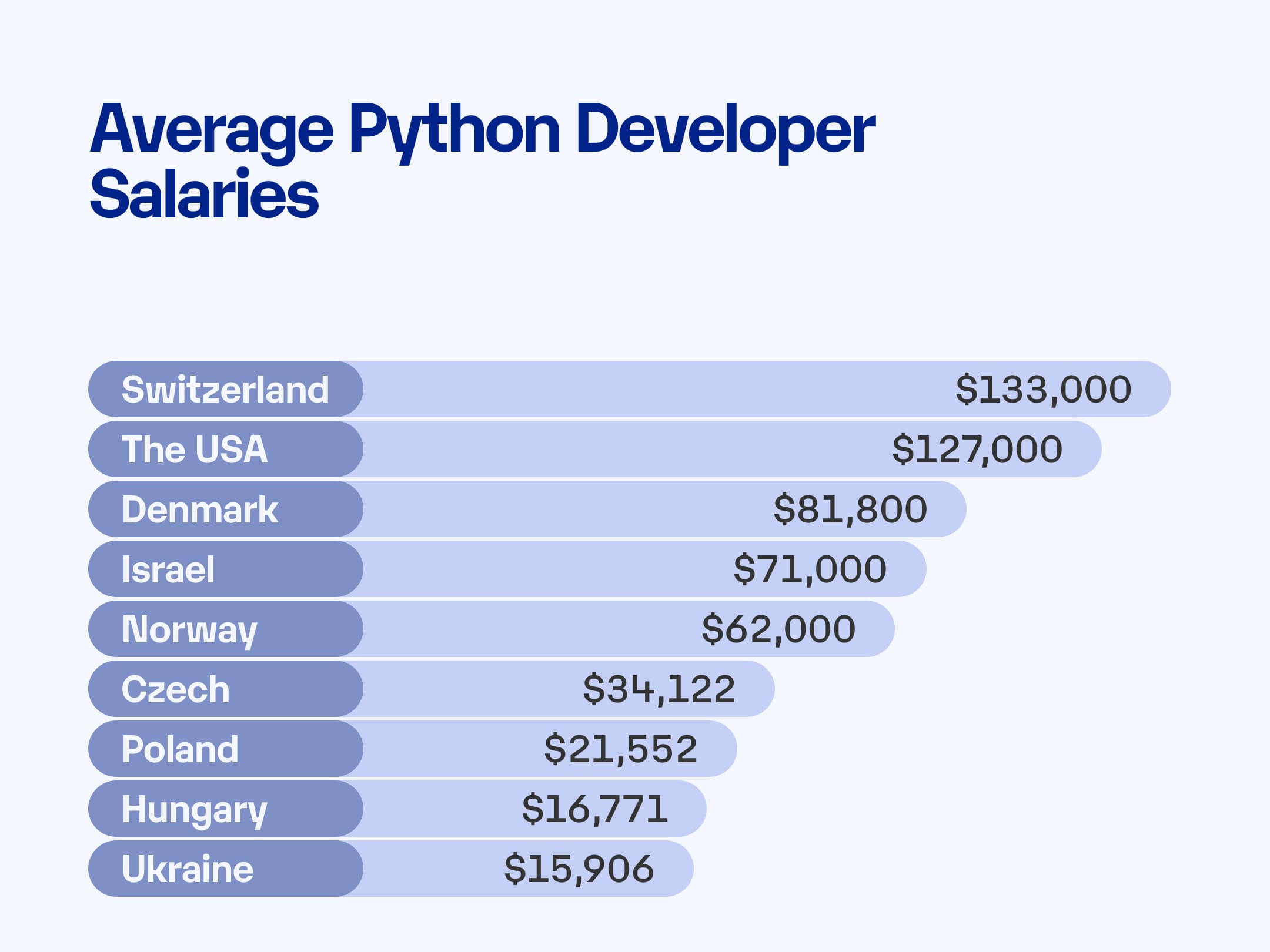 Are you looking to hire a Python developer? Get in touch with us today!
Why do developers in Eastern Europe earn less than in the US?
The average salaries of developers in Eastern Europe vary from $25,958 to $41,170 a year. At the same time, salaries in the US and other well-developed countries are around $68,543. Of course, there are outliers for very senior candidates everywhere.
You might wonder why there is such a big difference; after all, relatively low prices can be associated with bad quality or unreliable contractors.
However, in this case, that simply isn't true. Software development rates are highly influenced by the country's median cost of living and regulations, its demand for software developers, and the skill set of local talent.
Are you looking to hire a WordPress developer? Get in touch with us today!
If we look at the cost of living, there is a big difference between healthcare, property (rental/buying), and food prices between the US and Poland for example. The same is true for taxes. They have a really big influence on the net salary a developer actually receives.
Tax systems in highly developed countries become punitive quickly – thus you will enter higher tax brackets sooner than in other countries. Taking this into account, the financial attractiveness of Eastern European countries becomes obvious. 
There are certain risks connected with outsourcing product development and the process definitely looks different to hiring an in-house employee.
Whenever you decide to go and look for developers in Eastern Europe, you can use our cheat sheet with the most useful information on that topic. 
Bonus: Average Developer Salary Ranges from India, Pakistan & Latin America
Below are the average salary ranges of developers from India, Pakistan, and various Latin American Countries. The low end represents Junior developers while the high end represents senior developers with more than 10 years of experience.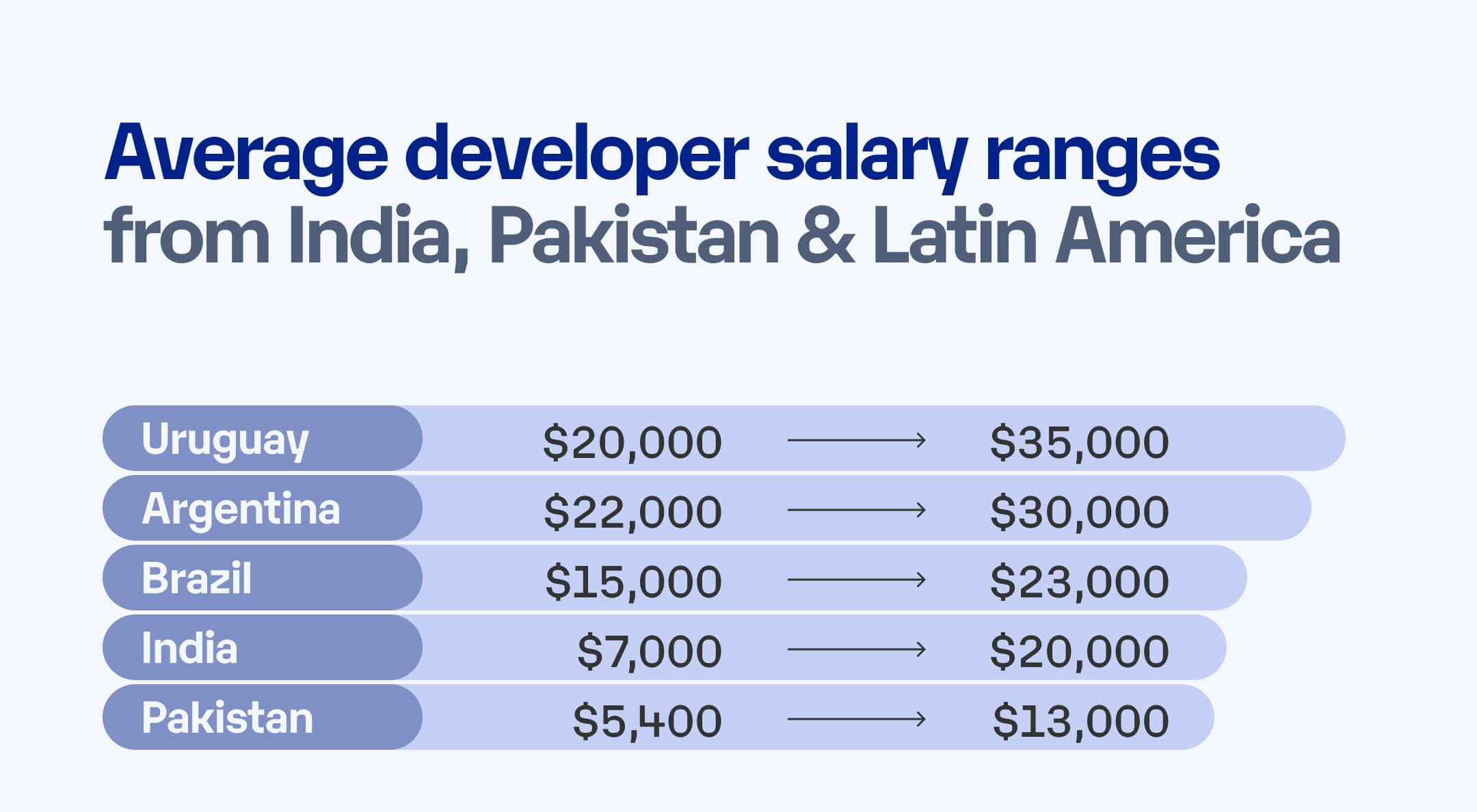 Are you looking for experienced developers to scale your development? Book a call with us today!

Read more
View Case Study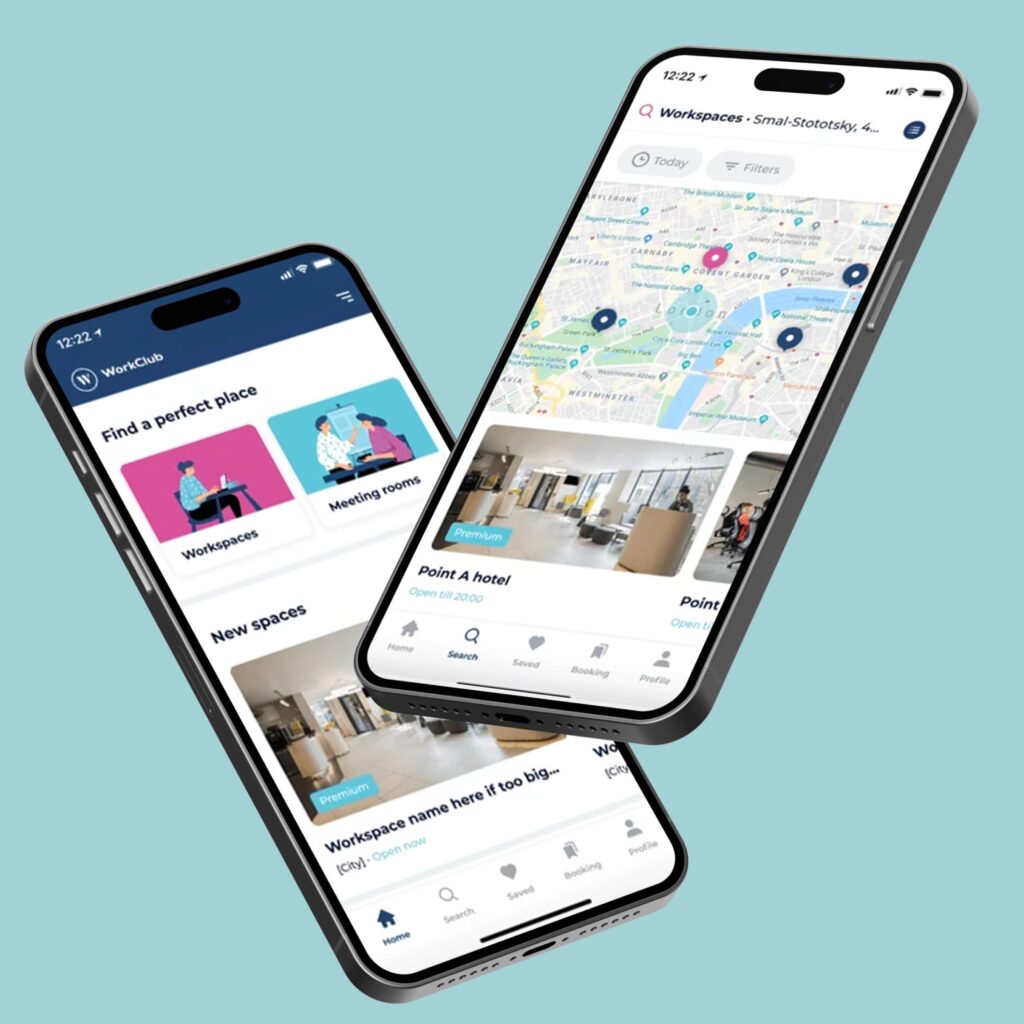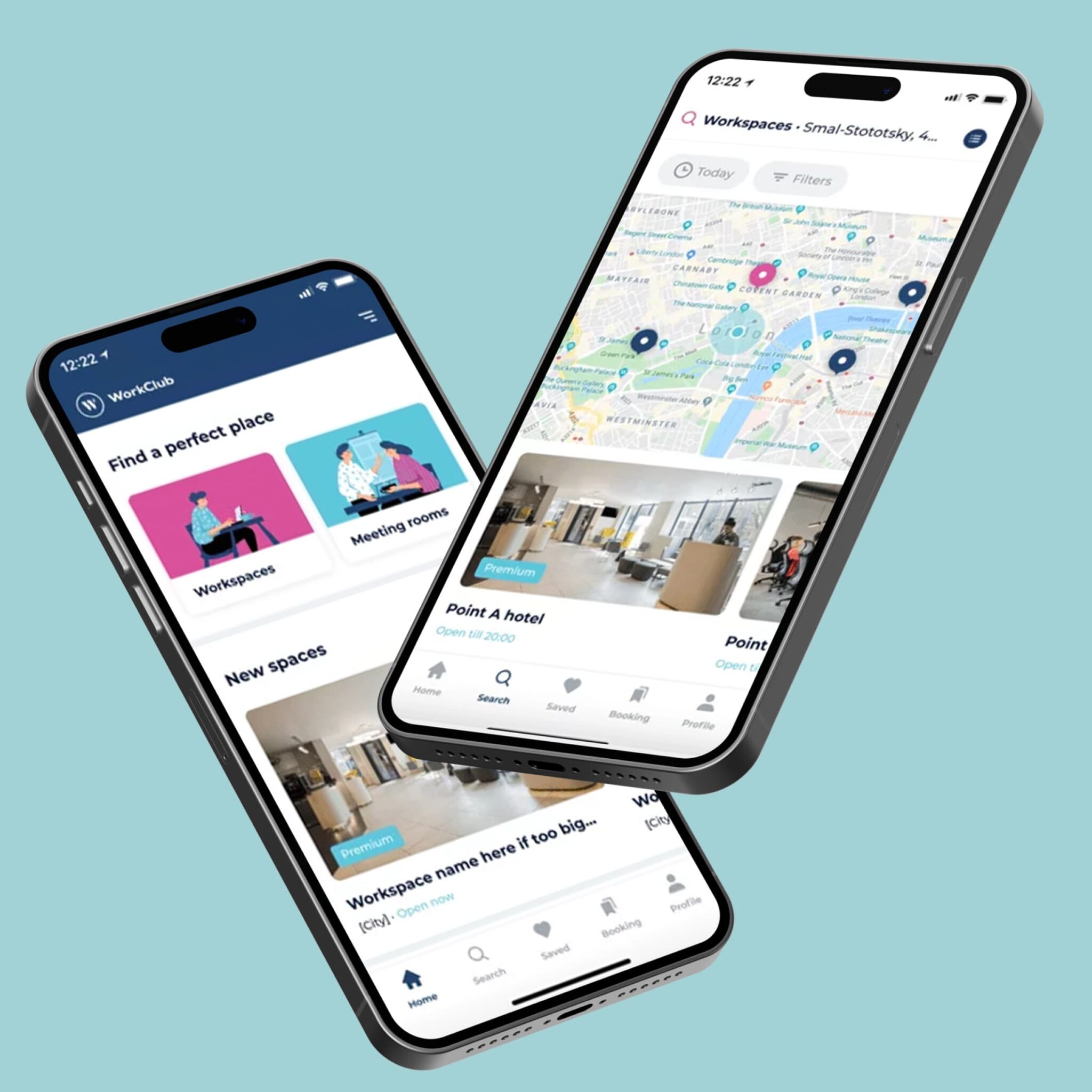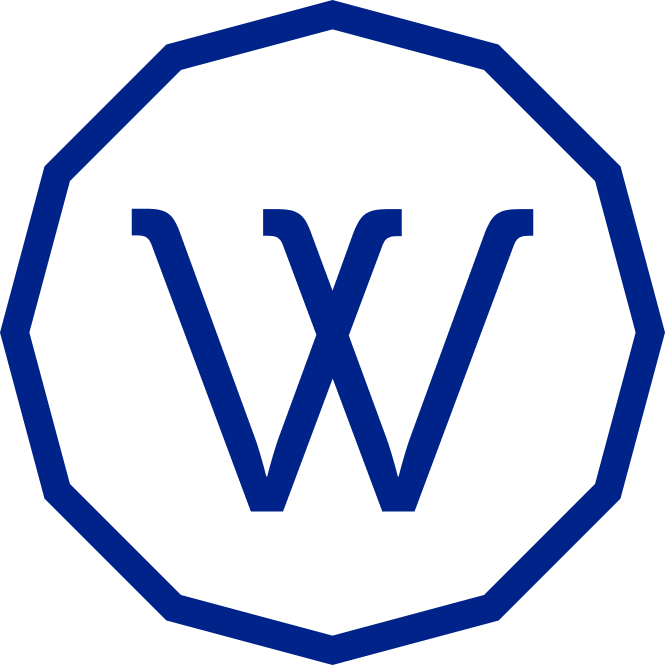 Case study:
Workclub
How Workclub found a team to build MVP in six months. The team completed the design an...
View Case Study
Book A Free
15-minute Call
With Us.
If you need expert advice in launching or scaling your saas business
vp@trustshoring.com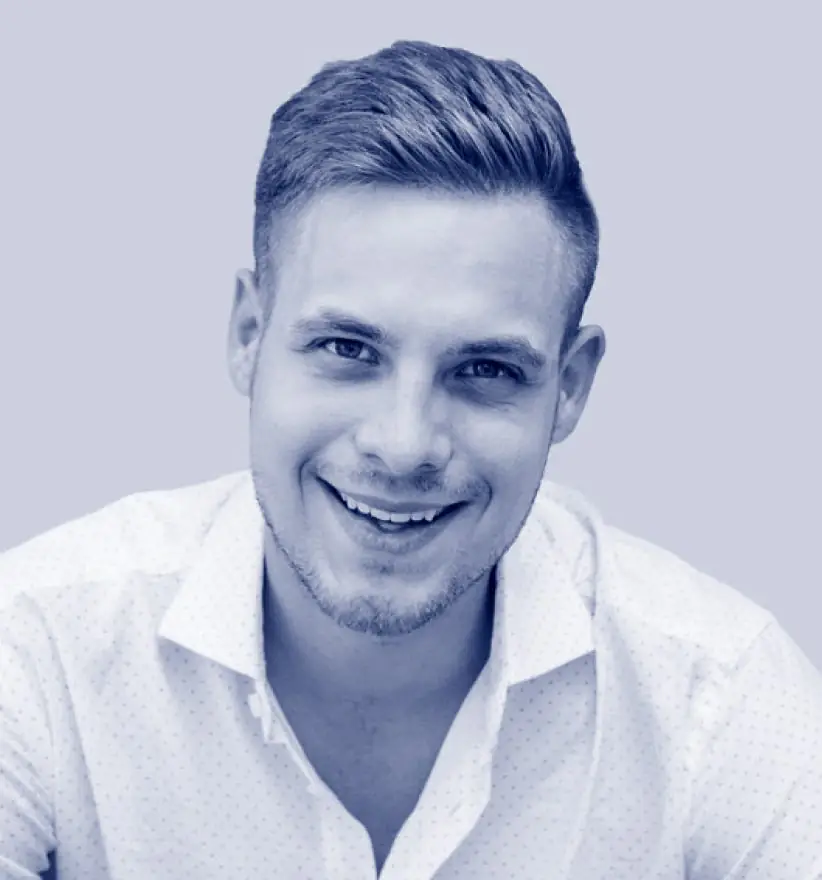 Victor Purolnik
Trustshoring Founder
Remote software engineering expert with CS and engineering management background, having built remote product teams for 10 years.
Author of the Complete Outsourcing Playbook and podcast host.
CEO of Trustshoring.