Understanding and working with developers as a non-technical founder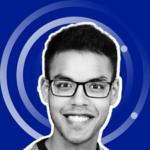 Summary:
Should you hire a CTO or get a technical co-founder? How can you hire a great engineer? Why are estimations such a mess?  
Today's guest is Aman Agarwal, author of Tech Fluent CEO. Aman is exceptional at explaining tech to non-technical people. Aman shares the most common questions he gets from non-technical founders.
Episode Highlights/Topics: 
Aman's Background: From electronics to business and back to engineering

Current Role: Digital private equity company founder who uses tech to be more efficient

Tech Fluent CEO

: For not-so-tech-savvy founders who want to understand technology

Software/SaaS Development: How to hire a right developer for your company

Interpersonal Relationship — Non-expert CEO has to manage a tech expert and know:

Are they telling you the truth?

Are they explaining things to you?

Are they doing the right things?

Differentiator: When hiring an expert, do they have the heart of a teacher and patience?

Estimations: Why something simple is more complicated and takes time to create 

Agile, Scrum, Waterfall: Dilemma to move fast or spend time, effort, money on blueprint   

Mitigate Problems: Follow frameworks when hiring and paying employer/employees 

Reasons for Changes: When to start from scratch or rebuild to increase understanding 
Resources/Links: