Chargebacks, Fraud & Internationalization: Top tips from Paddle!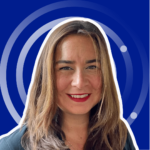 Summary:
What do you need to know about chargebacks, fraud, and internationalization? How can you recognize fraud? What do chargebacks cost? What do you need to know about rolling out software globally when it comes to taking payments? 
Today we are joined by Danielle Keeven, who is the VP of Finance at Paddle. In today's conversation, we'll explore the nuances of online payments and what you need to know to take payments successfully.
Listen to the episode to hear what Danielle has to say about the parties involved in taking payments, protecting yourself against fraud, and complying with international taxes.
Episode Highlights/Topics: 
How Danielle became VP of finance at Paddle

The parties involved when making a payment to a company online

What gateway providers do as opposed to intermediaries

Where Visa, Mastercard, American Express, and others come into the mix

Protecting yourself against being defrauded and being considered fraudulent

Response time for chargebacks

Additional costs for chargebacks

How much work it is to respond to a chargeback

What to be aware of when you're accepting money internationally

Changes and new compliance concerns when taking taxes internationally

What a merchant of record does

Handling currency fluctuations

Improving currency conversions

Subscription management challenges

Criteria to look at when choosing payment providers
Resources/Links: