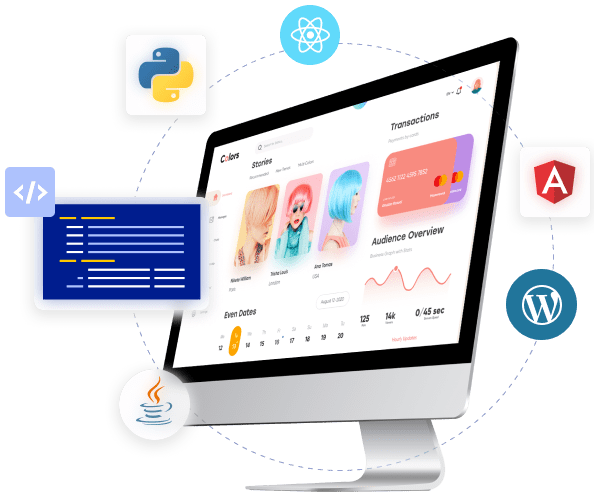 Start today
Hire
React Native Developers

with Trustshoring

Only trusted developers you don't need to vet, train or micromanage.

Start today
How to hire
React Native developers

with Trustshoring?
You hassle free path to reliable developers
Share your business requirements.

Talk to our CEO about your exact needs, product specifics, and team dynamics. The more we know at this step, the better the future match will be.

We select and present the right fit for you business.

Based on the interview, we will shortlist React Native Developers best suited for your needs. Depending on the service (Agency Мatching, IT Recruiting) the process may slightly differ.

Hire and onboard your React Native developers.

You start your work on the project and we take care of all payments, reporting, and other paperwork.

Ongoing support

We're available whenever you have questions, run into issues, or need to re-evaluate your choice because of changed demands.
Мore than
250 companies

trusted us to build their software development teams
Why choose Trusthoring as your
React Native developer

provider?
Get skilled and tested developers

We only make recommendations from a pool of teams and professionals that we have already worked with on live projects.
We never use algorithms or any unvetted long lists
We take into account not only tech requirements but also understanding of business application to find a perfect match

Save time on selecting programming partners

30 min intro call to understand what the client needs
72 hours for matching with the top development partners
Fast replies, immediate reaction and availability when necessary

Benefit from ultimate business support

Payments, legal and admin taken care of and united under one invoice per month
Attention to detail and ready to assist on almost anything
Helpful recommendations on many aspects of outsourcing and working with remote teams, as well as provide structured toolkits to SaaS Founders
Bespoke and strategic business advices with an effortless experience
Request a
free

consultation

Talk to our experts about your challenges and we will help you to solve all your product development needs.

Book a Call
Our Services
Choose a suitable way to hire React Native developers
IT Recruiting

Hire dedicated remote React Native developers to become valuable long-term additions to your team
FAQs
How much do React Native developers cost in the US and Eastern Europe?

React Native developer cost depends on the type of hire and a candidate's location. If you hire a US-based developer for your internal team, get ready to invest around $90,000 annually in payroll. If you hire developers from other countries, for example, Poland and Ukraine, you may need to pay for hours of development services only. Typically, the price is around $50-80 per hour.

How to manage remote React Native developers?

Effective management requires time and dedication. Delegating management-related tasks may be the right choice for startup founders. Hire a dedicated project manager who has software development projects experience and save your time for critical business tasks and decisions.

What industry sectors do React native developers cater to?

Facebook, Instagram, Walmart, and Bloomberg use React Native and its components. This framework is the perfect choice for any solution and any industry. Work with React Native app developers and build

Content-sharing platforms

Online messengers

Social media platforms

eCommerce apps

Online marketplaces

On-demand delivery apps

Productivity apps

As well as any other type of cross-platform mobile applications.
Work with top
React Native developers
Execute your project with trusted and reliable developers perfectly suited to your business needs.
Book a Call
Looking for a specific type of talent?