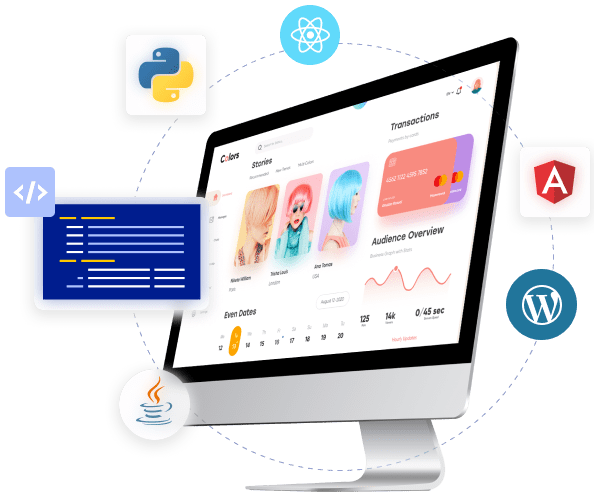 Get started
Hire
Dedicated Mobile App Developers

with Trustshoring

Hire the best mobile app developers and bring your app idea to life without sacrificing quality or  breaking the bank. We match you with the best mobile app development teams that will help you build responsive apps matching your exact development needs.

Get started
Why would you choose to hire
Mobile App Developers

with Trustshoring?
Trustshoring matches you with mobile app developers that help you build and go to market quickly and cost-effectively.
Experience:

We match you with experienced and specialized app developers within your domain.

Save time and resources:

We help you hire the right app developers the first time who can create a custom solution that meets your specific needs and requirements.

Firefighting:

If you already started a project but encountered problems with the development team. We will help you with getting the right developer who will move your project forward. Say goodbye to constant firefighting.

Team augmentation:

We help you expand your team of existing developers, bring in remote mobile app developers and not have to worry about micromanaging them.
Мore than
250 companies

trusted us to build their software development teams
Our Services
Full range of mobile app Development Services

We'll match you with the best mobile app developers to cater to your specific development needs. These include - Java, Kotlin, Android UI & UX, Swift, Objective-C, maintenance, testing, updates, quality assurance and more.

Access to exceptional talent

Trustshoring has helped more than 253 companies that have trusted us to help build their software development teams. We give you access to a diverse and highly skilled team of mobile app developers from around the world.

Continuous business support

Once we match you with a team of developers we don't stop there. We provide you with ongoing client support, to help you with any issues you may have and cater to your changing needs and priorities.
Request a
free

consultation

Talk to our experts about your challenges and we will help you to solve all your product development needs.

Get started
Our Process
Initial Contact and discovery

The first touch point will be with a team member. We will seek to understand your project requirements in detail, your product, workflow, duration and all the development needs you require.

Candidate or agency interview

Once we've understood your needs, we start looking for the right mobile app developer in our database with the right expertise. We then present you with only relevant CVs or agencies for you to interview.
FAQs
What is a Mobile App developer and what do they do?

A mobile app developer is a programmer who specializes in creating software for mobile devices, such as smartphones or tablets. They use programming languages and frameworks to design, build and test mobile applications that can be used on a variety of platforms such as iOS, Android and Windows.

How much does it cost to hire a Mobile App developer for my projects?

The average cost of hiring a mobile app developer will depend on a variety of factors, including the developer's experience, the location of the developer, and the specific requirement of the project. We take the time to first learn what your project needs are, then match you with the right developers that match your budget and project complexity.

What skills should I look out for in a Mobile App developer?

Any potential mobile app developer that you have in mind should have a deep understanding of mobile app development concepts and technologies as well as experience with programming languages such as Swift, Java or Kotlin.

Additionally, you may want to consider candidates who have experience with mobile app frameworks such as React Native or Flutter, and who have a good understanding of user experience (UX) design and user interface (UI) design. This is where Trustshoring comes in – We help match you with the right mobile app developers, who fit your development needs.
Work with top
React Native developers
Execute your project with trusted and reliable developers perfectly suited to your business needs.
Start today
Looking for a specific type of talent?