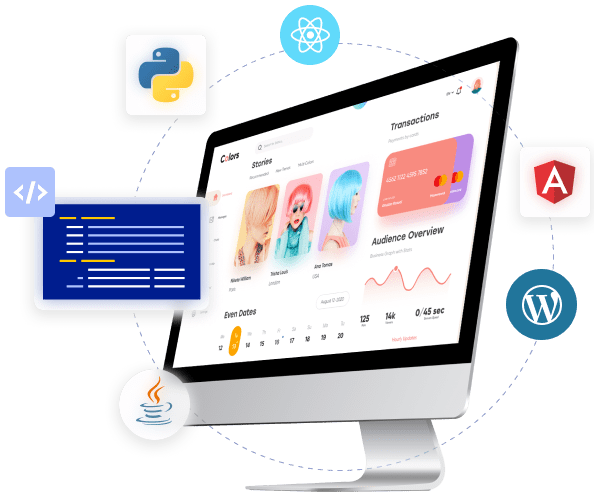 Get started
Hire
Front-End Developer

with Trustshoring

Hire experienced front-end development teams for your most demanding projects. Trustshoring connects you with the best development teams and engineers that match your development needs.

Get started
Why would you choose to hire
front-end developers

with Trustshoring?
Trustshoring matches you with front-end developers focused on building responsive user experiences and taking you to market quickly.
You are about to start a long-term development project and need a reliable team of developers.

You already started a project but encountered some problems with the development team. You are constantly fire fighting and you need a team that can respond proactively and efficiently.

You want to expand your team of existing developers, bring in remote front-end developers and not have to worry about micromanaging them.
Мore than
250 companies

trusted us to build their software development teams
Why choose Trusthoring as your
Front-End Developer

provider?
Access the full range of front-end development

We'll match you with the best front-end developers to cater to your specific development needs. This includes HTML and CSS, Test Driven Development, version control systems and more.

Proactive and efficient talent

Trustshoring has helped more than 253 companies, to help build their software development teams. We give you access to a diverse and highly skilled team of front-end developers from around the world.

Continuous business support

Once we match you with a team of developers we don't stop there. We provide you with ongoing client support, to help you with any issues you may have and cater to your changing needs and priorities.
Request a
free

consultation

Talk to our experts about your challenges and we will help you to solve all your product development needs.

Book a Call
Our Process
Initial Contact and discovery

The first touch point will be with a team member. We will seek to understand your project requirements in detail, your product, workflow, duration and all the development needs you require

Candidate or agency interview

Once we've understood your needs, we start looking for the right front-end developer in our database with the right expertise. We then present you with only relevant CVs or agencies for you to interview.
FAQs
What is a front-end developer?

A front-end developer is a software engineer who specializes in the development of the  user-facing portion of a website or application. They are responsible for designing and implementing the visual and interactive elements of a website or app, using languages such as HTML, CSS and JavaScript.

How does a front-end developer differ from a back-end developer?

A front-end developer is focused on the development of the user-facing portion of a website or application, while a back-end developer is focused on the development of the server-side logic and integration with databases and other systems. Front-end developers work on the visual and interactive elements of a website or an app, while back-end developers work on the underlying functionality and data management.

What skills does a front-end developer need and how do I hire one?

The designing of websites and applications requires research of your business and industry to successfully strategize, design and market your business. Before hiring a developer, you need to recognize and identify in them a sense of understanding of your project goals, ideal customer, prospects and business goals. This is where Trustshoring comes in – helping you find the right developers that match your exact development needs.
Work with top
developers
Execute your project with trusted and reliable developers perfectly suited to your business needs.
Start today
Looking for a specific type of talent?