We'll pinpoint where you're at in the product journey, how to build a product that matches your business goals, and the technical challenges putting your launch at risk.
You'll end up with a free product concept & budget estimate to confidently start building your MVP with the right developers, at a fair price.
Plus, answers to your pressing questions on:
Lean software development
Managing a remote development team
How to vet and pick developers
Meet your workshop facilitator
Victor Purolnik
Trustshoring Founder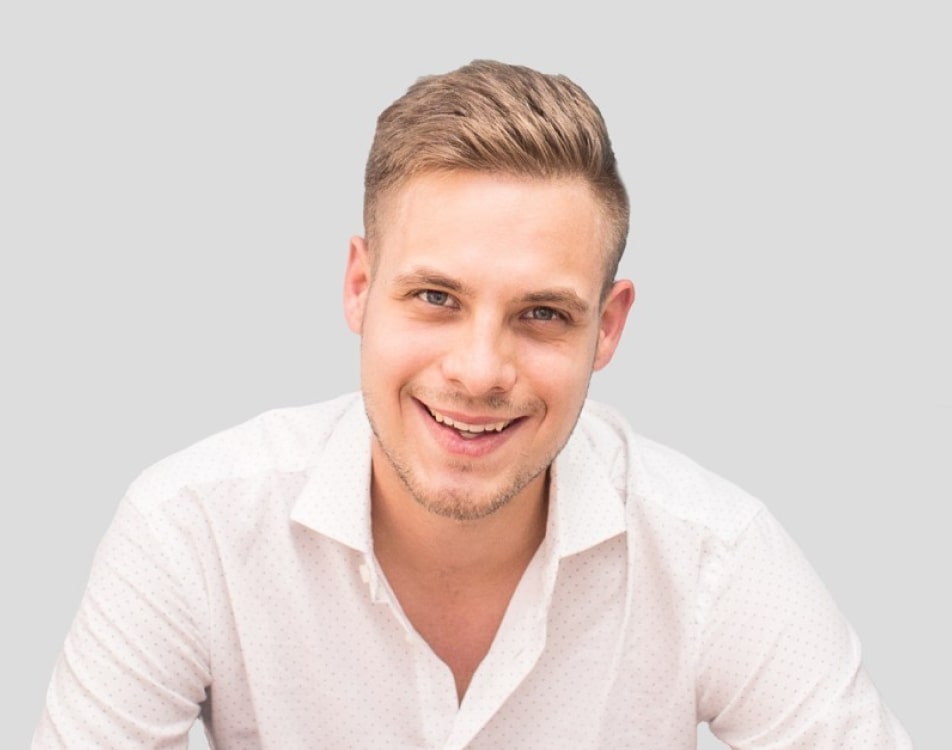 "After going through this workshop with 100s of founders and helping over 300 companies launch, raise, scale and exit successfully, I've gained incredible business and technical insights.
Together, we'll identify the pitfalls and opportunities ahead of you, as you set out to build your MVP."
Author of The Complete IT Outsourcing Playbook
Host of the Product Stories podcast
Helped +300 startups launch, scale and exit
As seen on: Hackernoon – SaaS Growth Hacks – Dan Martell's SaaS Academy
Computer Science and Engineering Management graduate
We'll ask the important questions no software house is willing to ask you
Get an in-depth assessment of your company, product and development process. Understand which challenges you can solve in-house and which skills you'll need to outsource.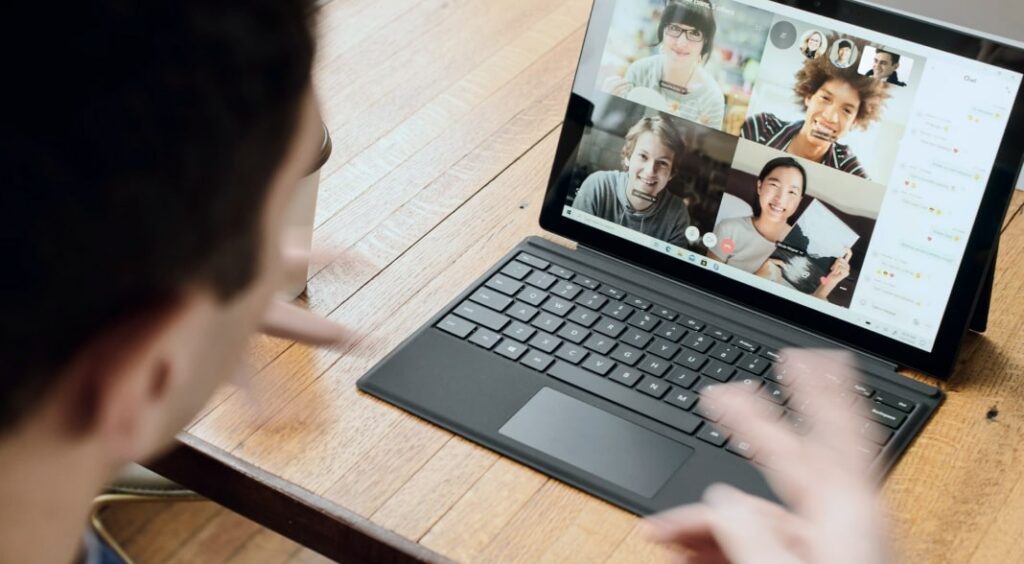 Business Vision
First we understand your vision, then we build a product that matches your goals.
We'll spend time understanding the problem your product aims to solve. Who do you solve it for and how? We'll map out potential alternatives and competitors. We'll go through your team set up and identify critical roles missing to building your MVP.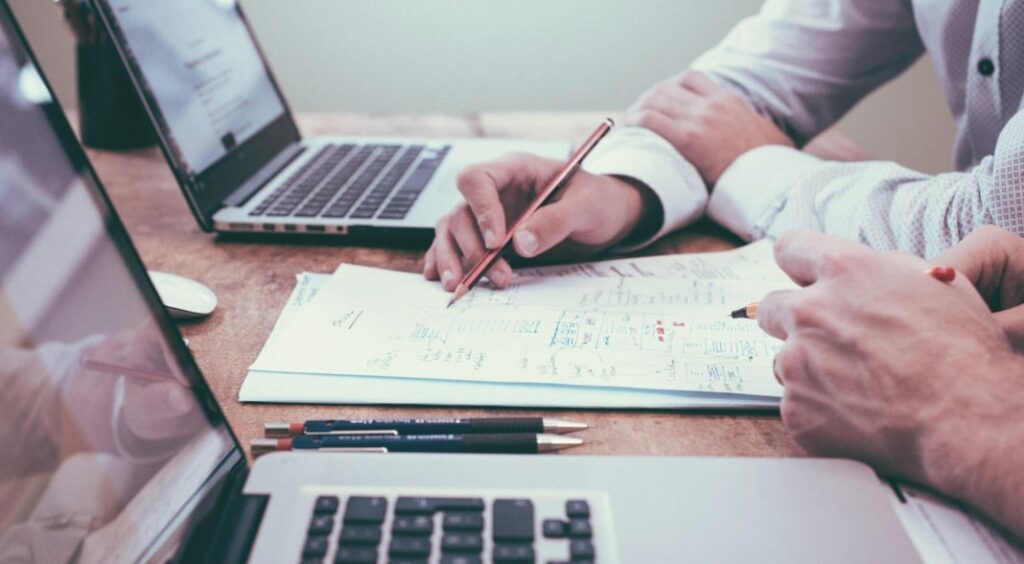 Product Plan
An MVP is the beginning of your journey. Your product should match your mid- and long-term plans.
We'll discuss your goals for the launch and after. Are you aiming for a private release or a big launch to thousands of users? Once you hit your initial goals, how do you plan to expand?
In the process, we'll identify challenges that might be delaying your MVP and how to solve them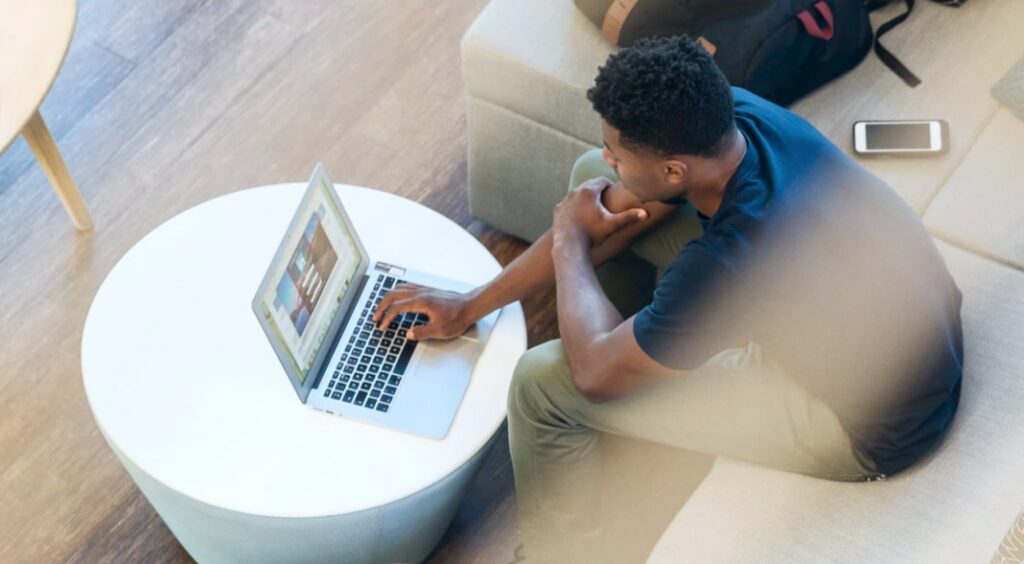 Scope of Work
Answers to your most pressing questions: how long is this going to take and how much is it going to cost me?
We'll look into your current documentation (it's ok if you have none). We'll figure out the complexities of your product and the technical requirements to make it scalable.
Once you complete the workshop, you'll have clarity on:
The developers you need to hire
Understand what skills you need to look for and if you should go for a part-time freelancer, full-time hire or a full dev team.
Your timeline to launch
See the path you need to go through from where you're at today to launching your MVP, with clear timelines.
Your MVP's budget


Get a budget estimate for your MVP. Use it as a benchmark as you evaluate vendors to build the MVP with.
Schedule Your MVP Discovery Workshop
Mohamed Khalif
Managing Partner at LingoUnlocked
"There were so many details [about the product] that I didn't think of. Miguel, the product consultant, was able to help me think through that. And once I took that document to the developers, it saved me a lot of time and costs because they could read that and get started right away."
Frequently asked questions
Should I prepare any resources before the call?

Not really but if you have anything at hand, please bring it with you. Here are some ideas that might be relevant during our call.

Business concepts:

Product vision
Problem definition
Target market
Ideal customer profile
Competitors' analysis

Technical concepts:

Product specifications, wireframes and related documentation
Product use cases
Front end & back end requirements

Should I ask someone else from the team to join?

During the workshop, we'll cover business and technical concepts. It's up to you if you want to invite someone else to join in order to go through these ideas in detail.

Why are you offering this workshop for free?

We've been doing this workshop as part of our process for a long time. We consider it the best approach to find good-fit customers that might need our services, once the workshop is done.

If you go through the workshop and don't work with us, that's ok! You'll still end up with a free product concept & budget estimate to build your MVP. And we'll earn some good karma 🙂

What kind of products have gone through this workshop before?

We've helped 300+ startups launch and scale. Projects we've successfully seen through this workshop include:

SaaS products
E-Commerce stores
Enterprise applications
Plugins
Chrome extensions
Mobile apps
Marketplaces
Online communities

What kind of questions should I prepare for?

What a meta question to bring to our FAQs! We appreciate you trying to be prepared. Here's a list of questions we might ask you, or the other way around.

Questions we might ask you:

What is your current team set up?
Do you have a user waitlist? How big is it?
What products are you competing with?
Who's your ideal buyer?
Which features do you want to prioritize?
Do you have product wireframes?
What's your desired launch date?
What are your plans after launch?

Questions you can ask us:

Where do you source developers from?
How do you screen your developers?
How do I manage developers once they start?
What kind of tools can I build with your help?
How can I know developers are actually working on my project?
What's a standard budget for what I'm trying to build?
Trusted since 2013
Launched, raised, scaled and exited with us
Successful matches to developers
Pre-vetted developers in our network
building products and technical teams
What happens next?
01
Schedule your workshop Get started
Click on the link, share your details and book your 60-min workshop as soon as you'd like.
02
Tell us more about your MVP
Jump on a call with Victor, Founder at Trustshoring, and answer some eye-opening questions.
03
Get your free product concept
Victor shares exactly what you need to hear to get your MVP build started.
04
Build your MVP with us — or not
Work with our product managers, UI/UX designers, business consultants and a coding team, from idea to launch. Or bring your product concept to any vendor you trust. It's up to you.
Schedule Your MVP Discovery Workshop